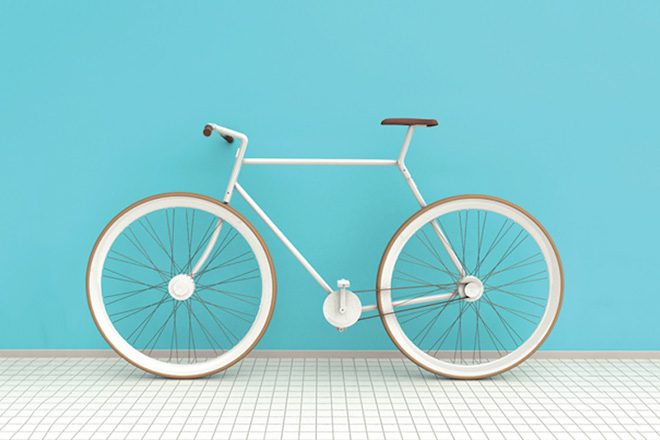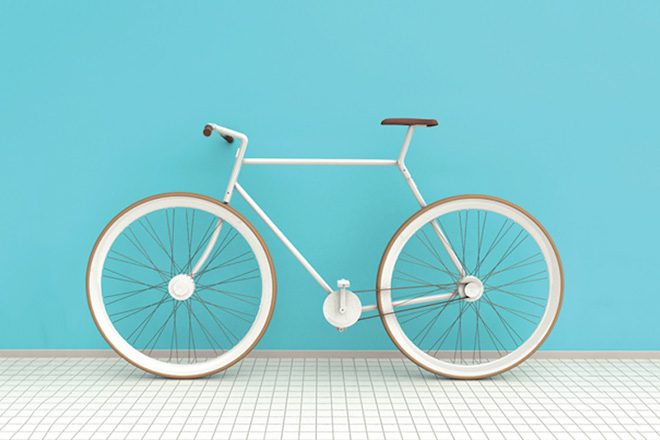 Who would ever guess this could fit in a bag?
Watch your back, Ikea, because the future of do-it-yourself assembly industry is expanding into the domain of transportation. An Indian company called Lucid Design has brainstormed a new invention which is essentially a bike in a bag. You can assemble or deconstruct the full-sized bicycle within minutes, giving the phrase "on-the-go" a whole new meaning. Called a Kit Bike, the invention is made up of 21 parts which includes tires, a belt, a seat, pedals and locking joints. It's a three-step solution to a fast, easy (not to mention environmentally-friendly) method of getting wherever you need to go.
These light-weight aluminum pieces can be assembled in just 5 minutes
"It's simple, minimal and cool, unlike folding bikes that tend to be complex," Lucid Design's creative director, Amit Mirchandani explained. Indeed, the Kit Bike is a worthy rival to other foldable bikes that claim to be portable and lightweight. All parts of the bicycle are made of hollow aluminum tubes that can be put together on one side with simple twist joints and a turnlock key. The high-quality materials can be conveniently stored in a circular leather bag, which comes included with the bike itself.
The travel-sized leather bag stores all the essentials that come with the kit
This nifty innovation has already won a Red Dot 2014 Design Award, yet the company has no plans to release it to the market. For now, we can only contemplate the possibilities of how Kit Bike would change our lives–from simple airline check-ins to spontaneous exercise sessions, let's hope these bikes will be available for purchase soon so we can (literally!) hop on the trend.
– Aimee Aurol