Finding a good read may feel tedious. Going to a chain where they only keep best-selling authors might limit your options, however, there are many independent bookstores in New York that house the unsung heroes of literature that major chains may overlook. Downtown has five of the many independent bookstores where you might find your next read.
The Strand
Born in 1927 on Fourth Avenue, which was also known as "Book Row," the Strand was one of 48 bookstores that occupied the neighborhood. It was created for book lovers to not only find books but also congregate and discuss their love for literature. 91 years later, the Strand is the last piece of Book Row standing.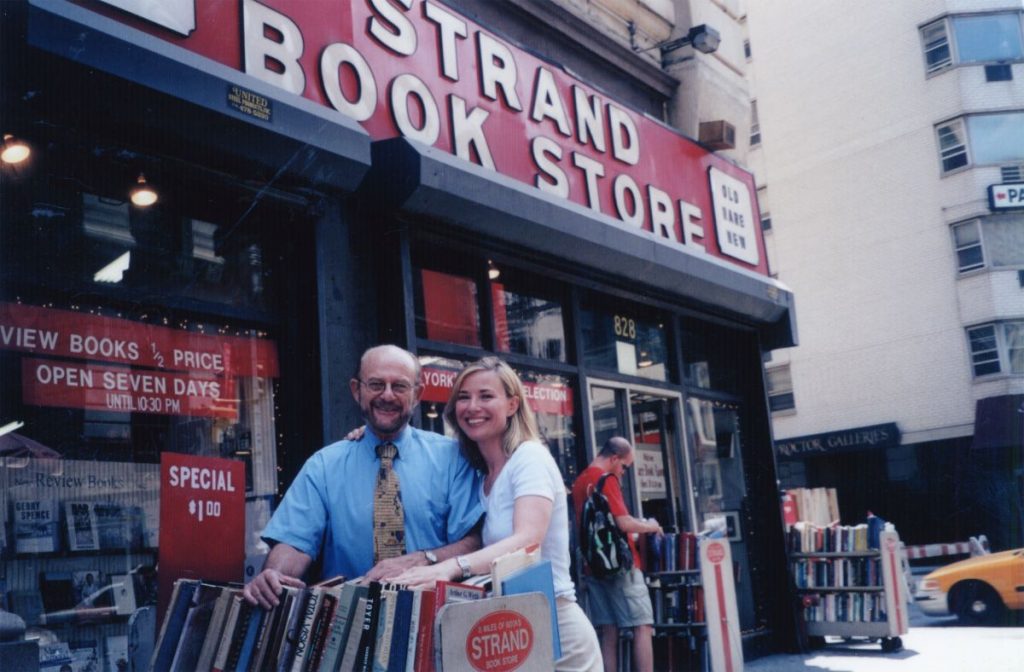 Whether you are looking for biographies or science fiction books, you can find it at the Strand which offers 18 miles of new, used, and rare books. It is home to one of the largest most diverse selection of literature while being reasonably priced.
Throughout the years, the Strand expanded from books and ventured into the world of literary gifts, from coffee mugs to apparel to kitchenware to "everything in between."
As the Strand continues to grow and evolve with the changing times, it has not lost sight of its original values. Carrying over 2.5 million of new, used, and rare books, the Strand ensures to cater a memorable and enjoyable experience to their fellow bookworms.
The Strand is located on 12th Street on 828 Broadway. For more information, check out the Strand's website.
Bluestockings Bookstore
Powered by volunteers, Bluestockings Bookstore carries over 6,000 books covering topics such from race studies to sci-fi.
Originally opened as a feminist bookstore in 1999, Bluestockings briefly closed down in 2001 to reopen a few months later, rebranded as a "radical bookstore and activist center."
Bluestockings focus on titles around social justice related topics, including Political Theory, Intersectional Feminism, Radical Education, and much more.
While Bluestockings primarily serves as a bookstore, it is also a hub for activists to create a platform to generate conversation, as well as a fair-trade eatery.
For more information on New York's very own radical bookstore, check them out Bluestockings' website.
The Mysterious Bookshop
Founded in 1979 by Otto Penzler, the Mysterious Bookshop is known as the world's oldest mystery specialist bookstore in America.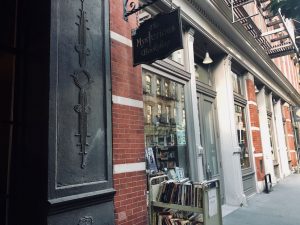 Priding itself on its extensive collection of mystery fiction, this bookshop creates a more intimate environment for their customers. The Mysterious Bookshop also publishes a monthly newsletter highlighting the best in mystery fiction, as well as upcoming events.
Located on 58 Warren Street, this bookshop is also home to some of the biggest authors in the genre. Some of the books in the store cannot be found anywhere else because they are exclusive to this location.
To get the exclusive Mystery Bookshop updates, check out their website.
McNally Jackson Books
Located on 52 Prince Street between Lafayette and Mulberry Street, McNally Jackson is an independent-run bookstore with two floors full of books.
In 2011, the bookstore invested in an Espresso Book Machine, a print on demand machine that prints, collates, covers, and binds a single book within minutes. This allows the bookshop to print 700 self-published works per month.
Mcnally Jackson has opened a second location in Williamsburg, Brooklyn because of the success of its flagship store.
While McNally Jackson is an independently run bookstore, they also encourage their readers to check out their website, because they now deliver your bookish needs all over Manhattan.
Codex
With a focus literary fiction and art books, Codex holds new and used books of all kinds.
Codex has a variety of books, offering both new and used books.
The location was previously occupied by Agozar!, a Latin bistro. Today, the bookstore has no evidence of the eatery that was housed by the space, but still offers book lovers a place to grab a bite, being just a few steps away from Think Coffee.
For more information about this independently run bookshop, check out Codex's website.
Have you found your next read? Let us know on Twitter or Instagram!