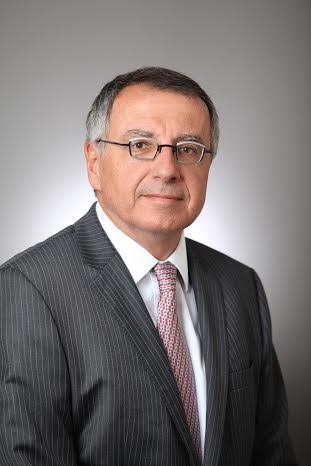 Considered the world's largest event dedicated to France, Best of France is expected to bring a half- million people to Times Square this weekend. Running on September 26th and 27th, the third edition of the festival – previously known as Taste of France – is truly intended for everyone, not just Francophiles. Offering live entertainment, wine tastings and fashion beyond the expected food and vendors, Best of France promises to have something for everyone (and its full event scheduled posted on its official website: http://www.bestoffrance.org).
Paul Bensabat, Best of France's Chairman and CEO, took the time to answer questions about the past, present and future of the highly-acclaimed festival for Downtown. In addition to his work on this event, Paul also co-owns the Saveur Food Group, co-founded the non-profit called The French Will Never Forget, and presides over the North American Committee of the Foreign Trade Advisors of France. In turn, as a productive, accomplished and knowledgeable person in several fields, I hope to feature Paul in a future edition of my "Really Busy People" column.
How did Best of France get its start?
Paul Bensabat: It started as a small food festival four years ago at a pier in Manhattan, and then grew to an event of about 100,000 people in Bryant Park in 2013, with a lot more than just food and wine. We expect over a half-million people for this year, its third, and every aspect of France will be highlighted as Times Square is transformed into a showcase for all things French.
Is there a particular vendor, event or part of Best of France that you believe will blow people away? Or something that you can't wait to see for yourself?
P: We don't want to reveal everything; there is a lot that will surprise and excite our guests. There will be replicas of the Ariane rocket launchers, tremendous fashion shows and performances and – of course — great wine tasting.
How does Best of France compare to the recent Le French Week in New Jersey?
P: French Week in New Jersey was a local event focusing mainly on French food. Best of France is a large show that accentuates all of the aspects of France – from technology to fashion, beauty, art and culture and even astronomy, with more than 150 exhibitors. Ultimately, the objective is to promote the Franco-American friendship and the exchanges between the two countries.
What has been the biggest challenge in putting on this event?
P: As you may imagine, the logistics of planning a large-scale event in New York City, as well as mobilizing all the sponsors and exhibitors around one large event, have proved to be quite a tremendous – yet wonderful and exciting – challenge.
Are there any misconceptions about French food or culture that you're tired of hearing?
P: Oh, yes! It is so misguided to think that the French are all about the beret, bottle of wine and baguette. There are tremendous new technologies coming out of France, which will be featured at the show – and will astonish. There are also great French entrepreneurs, fashion, beauty and art that will be spotlighted. There is so much more than just the food, although food will always be a strength of France.
Do you have a favorite French restaurant in Manhattan?
P: Two restaurants: Le Bernardin and Daniel.
Are there plans to hold future Best of France events—and any outside of New York?
P: We have interest from other cities and venues and will explore all these opportunities. For this week, though, the focus is getting through this year's edition of Best of France!
What will it take for you consider the event as having been a successful Best of France?
P: I will consider the event a success if guests and exhibitors are happy, and the Franco-American friendship is strengthened.
Is Best of France tied to your work with The French Will Never Forget?
P: Absolutely! Both events are about the Franco-American friendship, promoting the relationship and exchanges between the two countries.
Finally, Paul, any last words for the kids?
P: Come and enjoy yourself – discover all the activities for kids and adults. All is free, except the wine-tasting events. The two grand wine tastings are presented by NYC's top sommeliers and will feature more than 100 premium chateaux from all of the regions of France.
-by Darren Paltrowitz