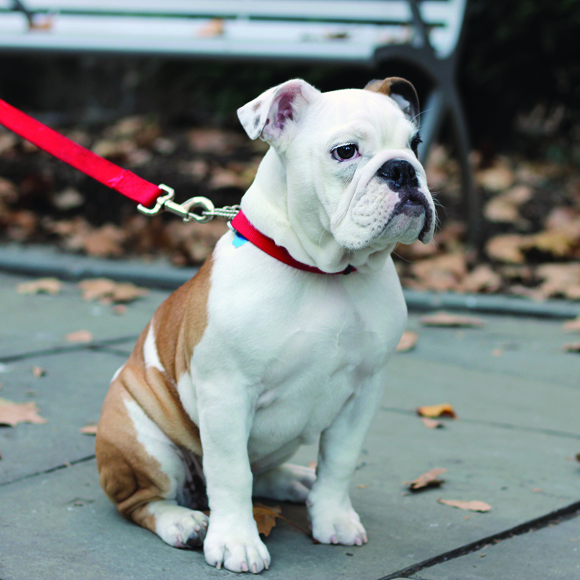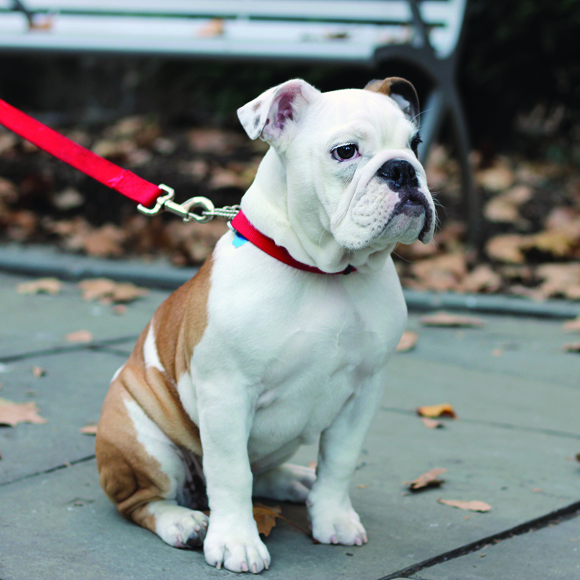 AUBRE, English Bulldog, 5 Months.
Favorite spring activity? Chasing the birds and playing with other dogs and humans.
Do you have a go-to park in NYC? Any park that I'm allowed in, but Central Park is my favorite.
What food can't you resist? Peanut butter, it drives me nuts!
Aubre is one of the puppies featured in Barclay's Spot, A Dog's-Eye View of Downtown. If you would like to see some of the cutest dogs from Lower Manhattan, you can find them in our Spring 2014 Edition on newsstands now!