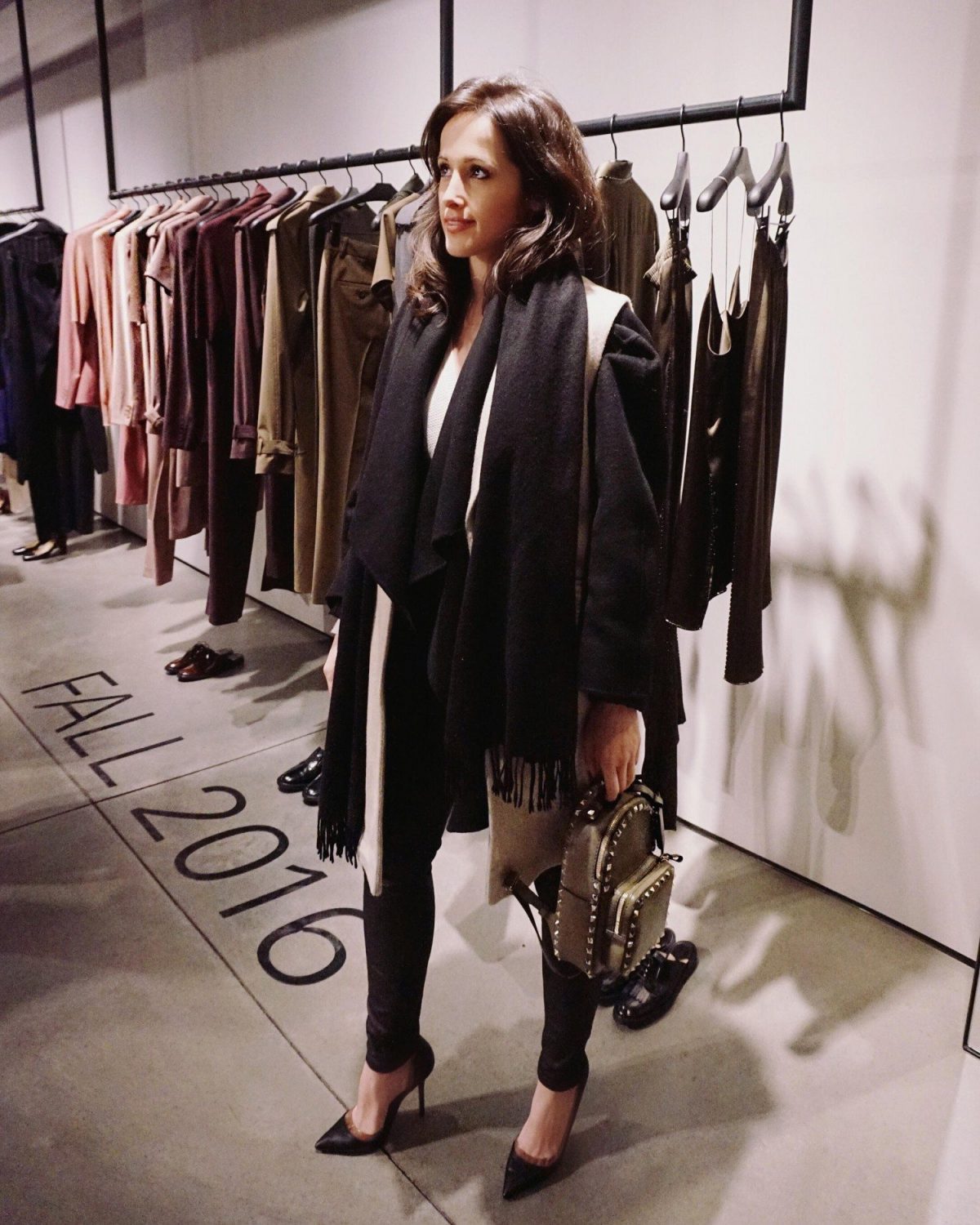 The ever-fashionable Amra and Elma were all around NYC for New York Fashion Week, attending shows and meeting designers well as industry icons. The stylish sisters let us in on some of their favorite designers and how they got their covetable NYFW looks.
Who are some of your favorite designers?
Some of our favorite designers who showcased during NYFW are Marc Jacobs, Desigual, and Alice and Olivia. They all had spectacular showings and infused art with fashion. Alice and Olivia did this particularly well by having a day in the life of artists living in the late '70s. Stacey Bendet used the Grateful Dead memorabilia to draw inspiration, and even had a half naked man painted by a model in her studio to truly give that '70s vibe. I think almost all of the designers worked around the clock to bring to life their visions and come-up with spectacular productions from full-blown runway shows to fashion-meets-art presentations.
What are some of your favorite aspects of Fashion Week?
For us, we love meeting with our influencer friends who come to town from all across the world, and we love meeting new people from all walks of life, weather it is other influencers, designers or entrepreneurs. We understand that this is first and foremost a business, many people get caught-up in the production side of it. So to us, the most fascinating part is seeing how all of the business pieces fit together to make what is in effect a large chunk of the fashion industry. Also, you have young entrepreneurs, who are budding and taking advantage of the digital space to become lead designers or major influencers. Lastly, there is the production side of it, which of course is aesthetically fascinating and easy to loose yourself in with all of its glamour and splendor.
How do you choose the perfect outfit for attending NYFW events?
We think of the designer whose shows we are attending, and sometimes I want to mimic that persona while still staying true to my own brand. Thus, it is almost a delicate balance to craft an appropriate outfit for a fashion show. Also, we have had a lot of help during NYFW from beauty salons, designers, and PRs with whose help we put looks together for NYFW shows and presentations. Many designers like to dress-us to keep us in the spirit of the brand; hence, we went to a lot of fittings, which can be hectic if done last minute and a lot of showpieces are already gone. If a designer is not dressing us for his/her show, then another designer readily jumps-in to dress us; so, it can actually be quite hectic with fittings and deliveries in a timely manner. In another words, there is a lot of careful planning going into NYFW wardrobe.


How does Fashion Week in New York compare to those in other countries?
NYFW brings-in a truly international crowd and NYC becomes the "it" destination for the entire global fashion community, i.e., all eyes really are on New York. In contrast, fashion week in other countries may be more of a local nature. Hence, it is not only about the local designers but it is also about the local crowds. This is probably why NYFW is one of the most favored—not only for the scale of the shows but for the crowd that it attracts as well.
For more fashionable posts from the sisters, check out their website. You can also follow them on their Instagram, Twitter and Facebook.