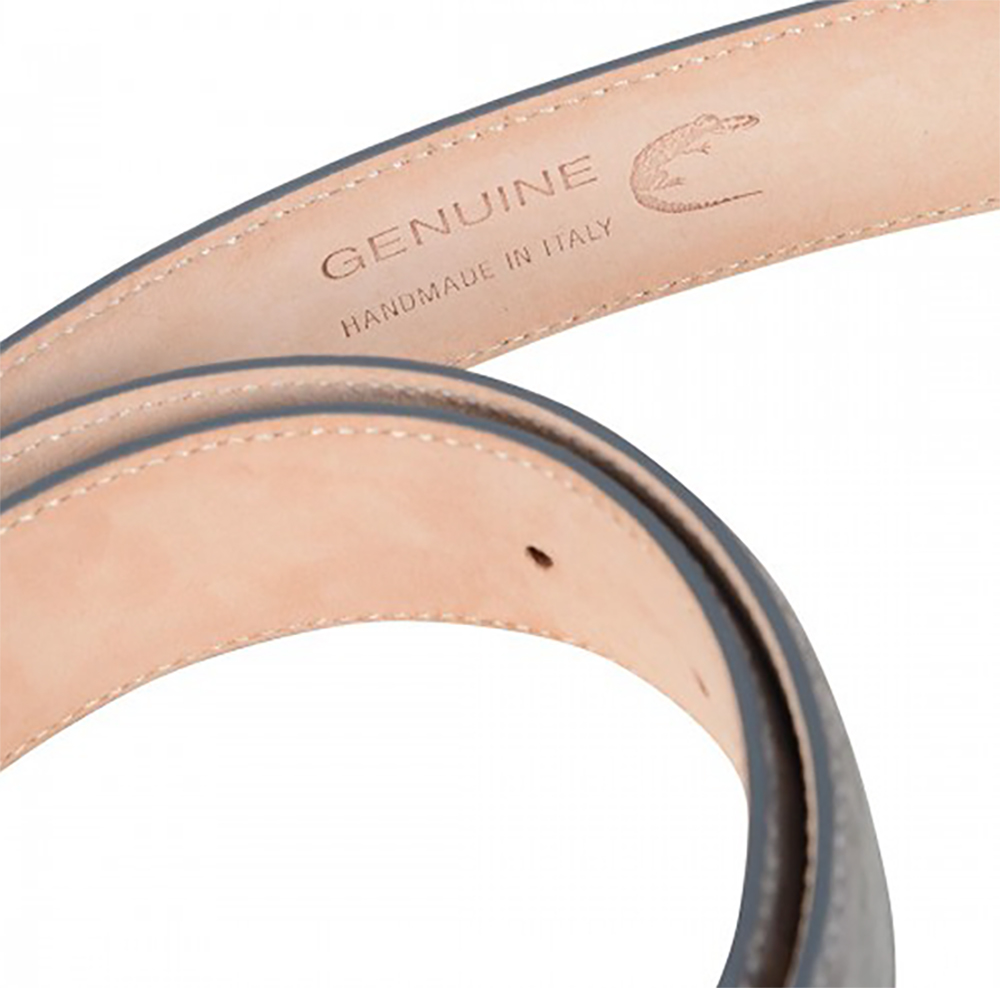 Guys, it's time to forget the rules about belts. The "one black, one brown" guidelines we grew up with no longer apply, and your go-to belt that has suffered one too many Thanksgiving dinners could use a break. With a combination of bright pops of color, traditional craftsmanship and modern style, Italian designer Alfredo Beretta offers an alternative to boring menswear: their ultra-stylish crocodile skin belts.
Founded in Milan in 1947, the Beretta family is an industry pioneer whose members perfected leathercraft and timeless style without cutting corners. "Our bags are so precious because they represent the meeting point of two different aspects: time and dedication," the brand states, adding that the "precision in details, smoothness and perfection to the touch of every single piece, prove the merit of the artisan." This commitment to excellence certainly isn't lost on their modern collection of menswear belts, bags, shoes and other accessories, which are crafted with the same exquisite materials and masterful attention to detail that put them on the map in the first place.
How do these belts stand out? Besides the obvious quality of the product, they are one of the few practical menswear statement pieces out there that manage to provide a pop of color without being over-the-top. The intricate stitching, natural pattern and understated buckle come together to form a piece that will turn heads — and won't make you look like a traffic light.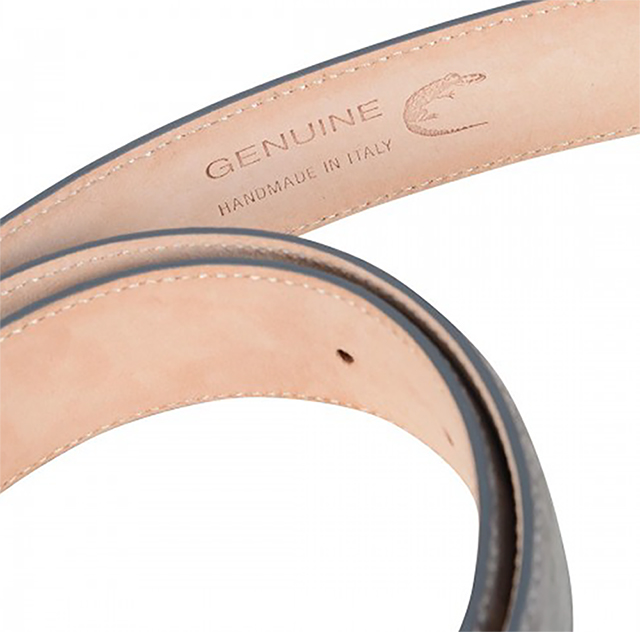 Break free from the stale rules dictating how you hold up your pants. Make a stylish statement and swap out the well-worn board meeting standard for one of Alfredo Beretta's sleek crocodile skin belts. They come in bright red, royal blue and a soft grey to turn up the volume on any slacks, jeans or chinos you have laying around, and they are available for purchase at Farra Noir.
Photos Courtesy of FarraNoir