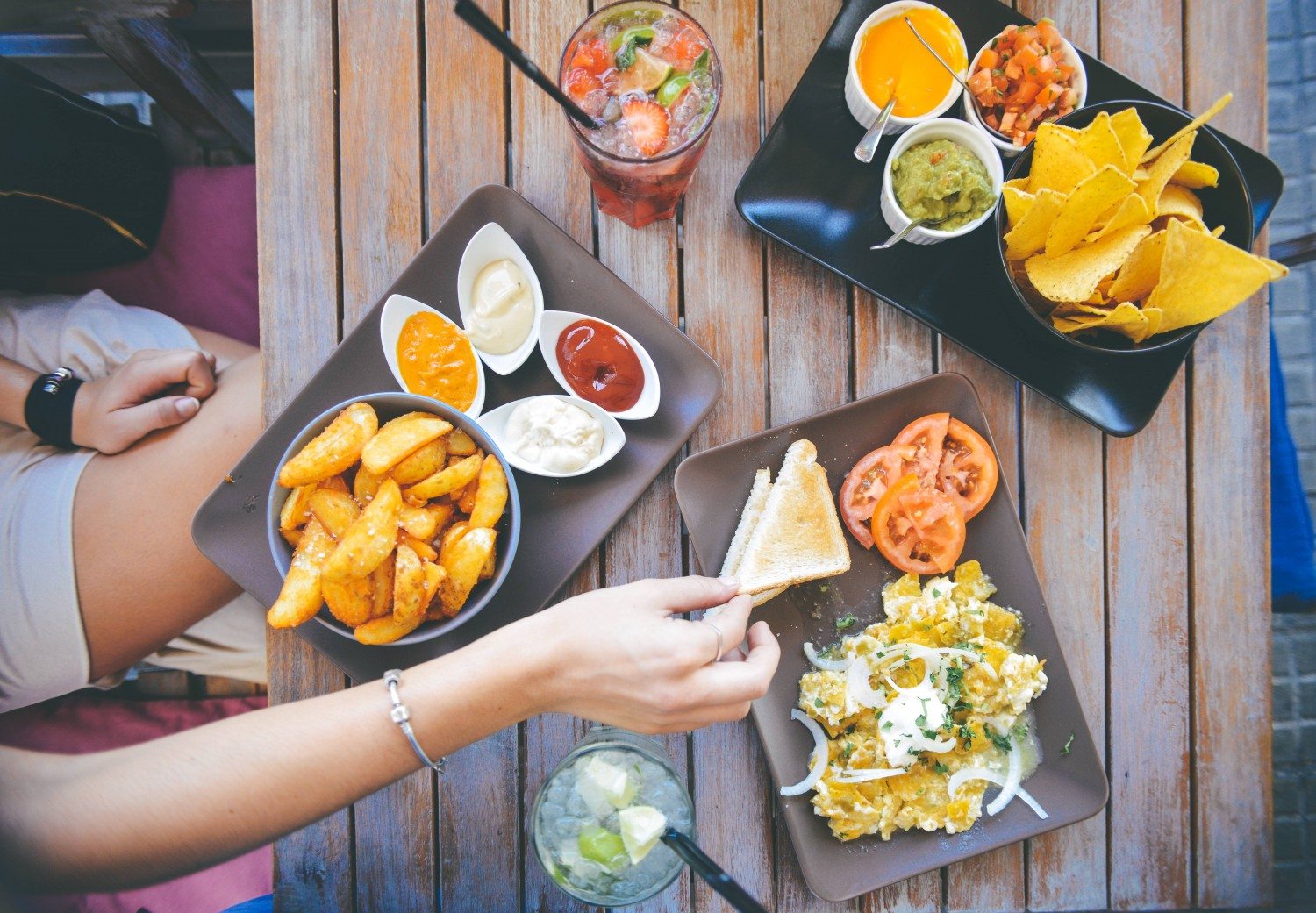 With Instagram's consistent flood of food porn and pictures of cocktails, it's clear that there's a community of people aggressively seeking out the best restaurants. But for Dan Q. Dao, being invested in Manhattan's dining scene isn't just a hobby; it's also his job.
Dao's persistence and determination launched him into a variety of leadership roles that would foreshadow his future success. And now, less than two years out of New York University, Dao is living every foodie's dream as an assistant food and drink editor at Time Out New York.
As an intern, he had already been frequenting the offices of household names such as NBC Nightly News, CNN, the New York Post, and of course, his future employers, Time Out New York. His graduation topped off this already envy-worthy resume with a double major in broadcast journalism and East Asian studies with a minor in documentary film. However, before landing his current job, he had an equally impressive role in the hospitality division at Shadow PR.
Dao provided us with an in-depth look at what it's like to live this post-grad dream and gave us an expert's view on downtown Manhattan's dining scene.
You're an assistant editor at a major New York publication at such a young age! Besides writing, what are some important skills that have helped you thrive in this industry? 
Dan Q. Dao: I worked at restaurants throughout high school and college, so of course it's been helpful in my position to have a basic handle on how service operates. But more importantly, those jobs helped me grow a thick skin, learn how to think on my feet and develop a no-bullshit attitude when it comes to work. Whether it's washing dishes when the dishwasher is out or handling an asshole guest, there will always be times that you have to do something that's not in your job description or that you've never done before. And in those cases, it's not just about working hard, you have to work smart too.
You have an impressively diverse media background that includes news internships and a job in public relations. What led you to focus on food and drink?
D: I think the interest in food on a superficial level comes from my heritage and my family–being Vietnamese means having a very close relationship with a cuisine that's synonymous with who you are. So I've always seen food as more than just survival. That's probably why after several news internships, I decided to do one in food [also at Time Out New York], go on to launch the NYU chapter of SpoonUniversity.com and do a gig in hospitality PR. Now I'm hooked.
Many people like eating, but not everyone can write about it professionally. When you first started writing about food and drink, did it change the way you eat? How? 
D: Yes, and no. Yes, I've had to become more conscientious of what are the prevailing trends and fads of the moment. And I've had to pay more attention to nitty-gritty details when I'm out trying a dish or drink. But in terms of always caring about finding the absolute best things to eat and drink, I've always done that. I've always been the friend that people go to to ask "Hey, do you know where I should go eat?" Some people find that annoying, but part of me likes the fact that my friends trust me to provide them with a good experience.
You write about so many different kinds of food and drink! When sampling a new dish or drink, what are some specific qualities that you look for?
D: I look for a dish or drink that's balanced, because taste will always be the most important thing no matter how many times it's posted on Instagram. But at the same time, there's room for creativity and sometimes I like being surprised by a flavor that I don't expect or that is overwhelming to the palate. I also look for originality. It sucks, but we're so jaded that a dish that's genuinely different deserves some applause.
Is there a specific cuisine that you're particularly drawn to? Why?
D: Sure, I may be biased but I love Southeast Asian cuisine. You've got all these naturally bold ingredients like chiles, tamarind, coconut that are so satisfying. At the same time, a lot of it is clean and doesn't resort to frying and drowning things in oil to create strong flavor.
What do you think makes the New York City restaurant scene unique?
D: There are so many answers here, but I think one obvious strength is the diversity—you can find anything from hole-in-the-wall Tibetan to fine dining Mexican and trendy Indian. Another thing is that New Yorkers are such in-the-know consumers, we demand so much that chefs and restaurateurs are always giving their A game. Everything is made in-house or sourced from a farm just a few train stops away. People care more.
Many new restaurants, such as that of the world-famous chef Jean-Georges Vongerichten, are scheduled to open downtown! How do you think this influx of new dining options will change downtown's current food scene? 
D: Well downtown Manhattan has had vibrant dining scene for years now, and it's constantly evolving. On one hand, many neighborhood staples have been forced to shutter due to rent hikes and douchebag landlords. But on the other, there are like you mentioned, many exciting new additions to come. I've particularly noticed a lot of restaurants pushing the border on the Lower East Side, moving further East than Clinton Street and Avenue B and also moving downwards towards the Financial District and kind of redefining that neighborhood as well.
What are some of your favorite downtown spots?
D: There are so many!
Bars: Bar Goto, Mulberry Project, The Up & Up
Restaurants: Empellon Cocina, Aux Epices, Nom Wah Tea Parlor
Dao's work can be found on Time Out New York's website.
-by Connie Lee