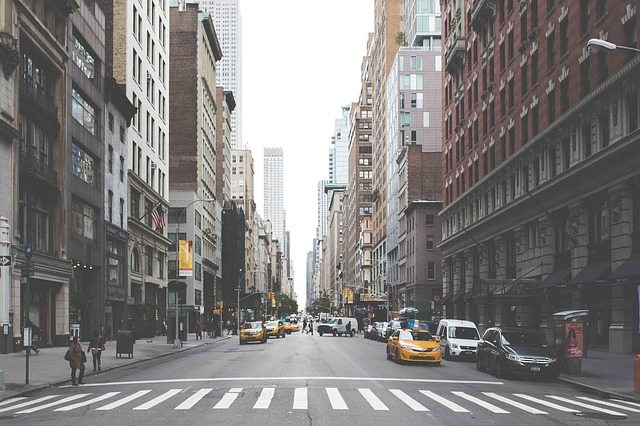 Gogobot is an innovative planning tool that tailors recommendations for places to stay, eat and play to your specific tastes. It also allows you to share your great experiences with people who have the same interests as you; people in your "tribes". Gogobot's 'GoGo This Week' feature empowers you to discover and take advantage of great events, openings and exhibits throughout the city each week. Here are some exciting events and sites to check out in downtown New York this week, courtesy of Gogobot. Visit the website or download the app for more GoGo This Week upcoming events.
NYU Skirball Center for Performing Arts (West Village)
Sat, Aug 22nd at 7pm
Eight award-winning East Coast breakdance crews will battle it out in the ultimate breakdance competition. The grand prize is $5,000 dollars which means these guys are gonna break it down, fo' real. Hosted by rapper MC Jin and former MTV VJ Grace Subervi, the contest will also feature surprise musical guests. For all this, we're ignoring the McDonald's sponsorship. $25
2. Japanese Craft Cocktails
Nightly Tues-Sun
The dark uber cool space at the newly opened Bar Goto, the second bar from Pegu Club's Kenta Goto, serves delicious Japanese craft cocktails and delectable Japanese bar snacks. Sip on the Sakura Martini made with sake, gin, maraschino and cherry blossom, the Topaz Glow with Kirschwasser, plum wine and Campari or the Matcha Milk Punch with matcha, sencha, vodka and cream. If those swanky cocktails whet your appetite, go for the miso wings, blanched octopus sashimi with seaweed chili or the Japanese pancakes with pork belly or shrimp.
Marcus Garvey Park and Tompkins Square Park (Harlem and East Village)
Thurs, Aug 20th-Sun, Aug 23rd (check site for schedule)
Celebrating Charlie "Bird" Parker, one of the greatest jazz musicians of all time and the man who invented bebop, the namesake festival will feature Parker's contemporaries alongside a new generation of musicians who, like Parker, are reshaping and redefining the sound of modern jazz. Don't miss Dr. Lonnie Smith, Rudresh Mahanthappa and Oliver Lake's Big Band. FREE.
The Battery Conservatory at  (Battery Park)
Thurs, Aug 20th, opening night from 1pm-12am, 10am-10pm thereafter
The aquatic themed carousel, housed in a large stainless steel nautilus shell, holds 30 brilliant fiberglass fish figures, and it's breathtaking as far as carousels go. A decade in the making, the carousel is finally ready for its big reveal. With lights illuminating the interior and the translucent fish as you ride inside them, instead of atop them, this is an experience of the life aquatic and sure to be a magical addition to downtown Manhattan. $5
5. Independent Designer Pop-Up
Chelsea Market (Meatpacking)
Until Aug 23rd from 10:30am – 7:30pm
Over 25 New York designers and artists will be selling their unique creations at this two-week pop-up shop at Chelsea Market. Shop for that one-of-a-kind piece in clothing, accessories, jewelry and art. We are snatching a bracelet from Barbara Wilkinson Jewelry and one of the lacquered disk creations from Wrecords by Monkey.
6. Farm Fresh Pizza
Mon-Sat from 6:30pm-12am
The newly opened Neapolitan pizzeria Bruno Pizza grinds its own flours, but that's just the start. The farm fresh seasonal toppings make Bruno Pizza a wildly popular summer dining destination. The usually safe margherita turns into a flavor bomb in the hands of the pizzaiolo at Bruno, with its bouquet of fresh herbs and fermented tomatoes. A must is the Southern-inspired peach pie and ham with parsley. It's otherworldly, and it's no reservations (for now).
Hudson River Park Pier 26 (Tribeca)
Sat, Aug 22nd from 2-9pm
Nothing goes better with a plate of smoky BBQ than side of the Blues. Get your fill of BBQ from the city's finest BBQ spots (Mighty Quinn's, Brother Jimmy's, Butcher Bar and Dinosaur) while listening to sweet sounds of Otis Taylor Band, Naomi Shelton & the Gospel Queen,  Jarekus Singleton and others. FREE
The Museum of Sex (Flatiron)
 Fri, Aug 21st from 11pm-4am
The Museum of Sex plays host to Foundation's Forbidden party. The new venue hopes the love of music and dance will break barriers and blur lines that hold us back from who we really are. Hosted by the original dance club queen Vivacious, with performances by Delicia Glam, Adrienne Lovely and David Alexander Glam. Music by AVI. $15
9. Rosko Green Rocks and Paints
Parkside Lounge (Lower East Side)
Fri, August 21st at 7:30pm
Young artist Rosko Green is a Renaissance man in the making. His creative projects include a clothing line, visual arts, drawing and painting. We happen to be big fans of his music—Rosko's strong, steady vocals and spacy garage rock n' roll sound blends Strokes-like guitar parts, Bowie-esque dance grooves, and a liberal sprinkling of Hendrix-era guitar solos. Come hear him play songs off his killer EP. As a special bonus, Rosko will be raffling off some of his paintings to attendees.
-Courtesy of Gogobot
*If you know of great events happening in your neck of the woods that might be a fit for a future GoGo This Week column, please feel free to email details about the event to events@gogobot