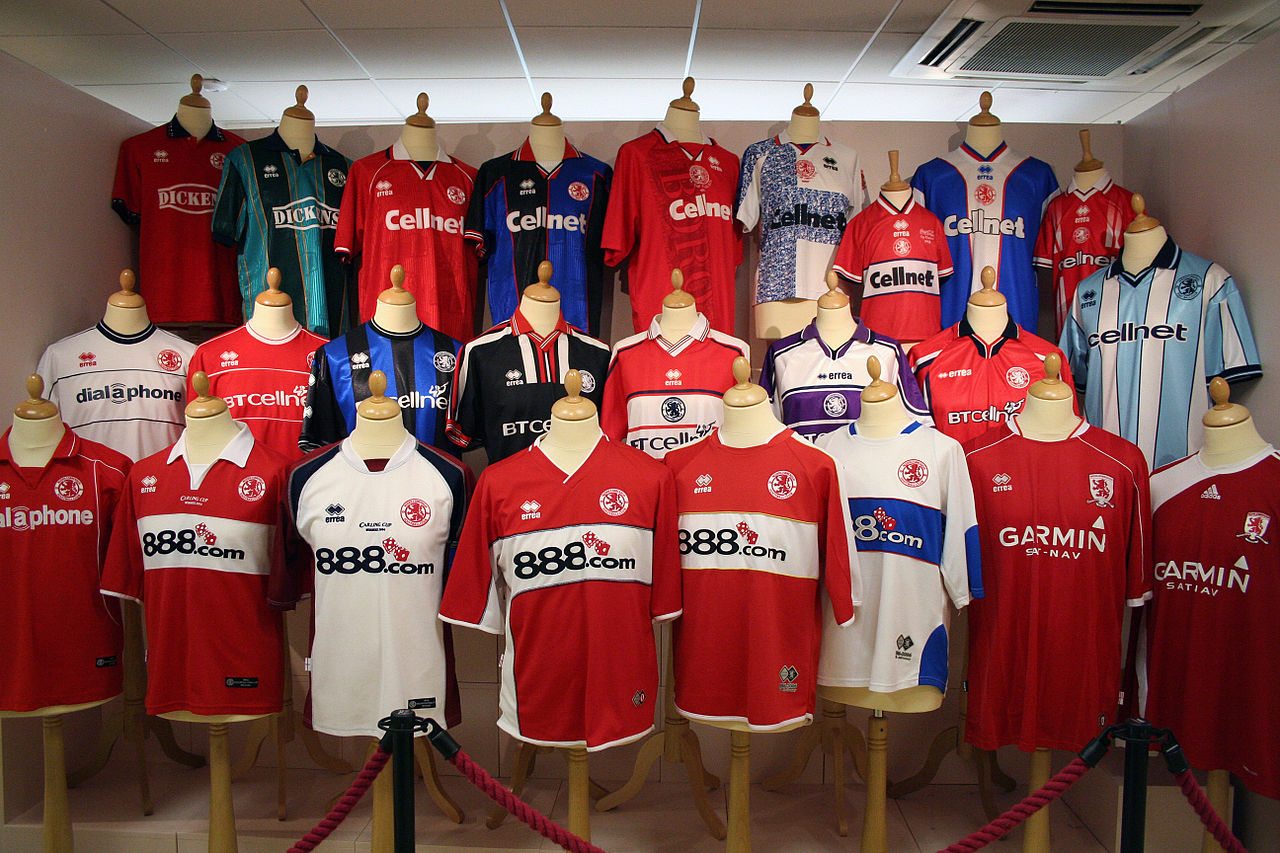 From old-school athletic to accessories with a modern twist, walk with style and pride when you boast these fashion must-haves.
Sweat bands as headbands
Sweat bands were to the 1980s what batters gloves were to the 1990s. Well, they're back, not just for their practicality, but as the newest old-is-new-again hair and wrist accessory. These terrycloth woven head wraps are chic and sporty, the best blend of both worlds. How about having a Roger Federer look in a classy Nike sweat band?
You can find them in all colors of the rainbow and even hunt them down with the emblems of your favorite teams. You can also look for vintage sweatbands at your local thrift stores, yard sales, and swap meets. They seem thicker and fluffier than I remember from decades past, and also boast colorful prints, modern chevron patterns, and the color block stripes. They can even be up to 5" to 6" wide on the wrists and around the head making them a practical accessory for winters for their added warmth.
Letterman letters
These are not just for letterman jackets anymore, chenille-looking letterman letters can be found on sweaters, messenger bags, home accessories, and other clothing items. Pair a colorful, lettered sweater with a flirty skirt or shiny jeans for a unique on-trend look.
Isn't it cool? Family fun in coziest chenille jackets. Take a look at some of the classy jackets apparel used by some of the celebrities that would definitely be of great value to your wardrobe.
Keep other accessories to a minimum to really make the letter pop, a single chunky bangle in a similar or complementary color, or minimal earrings and understated shoes completing the look.
Of course, if you want to you can always bust out the leather and wool letterman jacket itself, layered over other outfits of your choosing. Just be sure to keep the colors complementary and not clashing. Letterman jackets have a lot going on — chenille letters, wool, leather, striped sleeves — so the rest of your ensemble needs to be simple. Layer a letterman jacket over a solid leather dress or a one-piece bodysuit.
And a football fan would not want to miss out on his team's official jacket found on NFL shop. Some unique classics making you feel the part of the team while watching the game on the weekend.
If you can't find a letterman jacket sweater with a chenille letter, or simply want to make your own in colors of your choosing, you can order custom patches from companies that specialize in the uniquely-iconic sports item.
Running shorts
Running shorts have come along the way from the uncomfortable fluorescent synthetics of years past. Top sports brands and manufacturers use the kind of synthetic material depicting quality and class. These running shorts from Adidas are a must-have, believe me!

Nowadays you can find the same shape and cut of these thigh-revealing shorts in metallic, eyelet, leather, and even prints. You can pair them with flirty heels and an oversize top for maximum impact and leg display.
Jerseys
Jerseys are iconic – they are a great way to show off and display your team pride and also come in a ton of colors. If you pick the right team wear, you will be in for some lively debates when you wear it out in public. Wear them with short shorts and they even become an almost-dress!
No matter which team you support, or who's your favorite player, having a jersey up your sleeve would make you feel part of the conversation. This Puma Football Jersey of the Italian national team is as iconic as it could get.
Or, if you are a major club supporter, then grab yourselves a collection of football jerseys of every season.
Gym bag
Don't forget than any look can get made a bit sportier with the edition of a brightly-colored gym bag. This can fit everything you need to get through your day and more.
And for those who can't bear this feminist look, this Hackett Bradman thing is seriously good!
Don't throw out your back carrying it though; just throw in the essentials along with a change of clothes or two for your real workout at the gym.