3 World Trade is no longer a dream but a reality. "To be clear, our city was never brought to its knees by the horrific 9/11 attacks on its largest symbol of strength -The World Trade Center-and neither was the man who has been the architect of its amazing revival. The renowned developer is responsible for restoring not only the infrastructure of the world's primary financial and cultural hub but its pride as well. Mr. Larry Silverstein's dedication to bringing new life to a crushed community is embodied in the many magnificent living monuments to the human spirit that define Lower Manhattan today." Mike Hammer 
If you are not familiar with how Mr. Larry Silverstein purchased World Trade and his belief in rebuilding, please check our Fall 2016 issue dedicated to Mr. Silverstein and his journey thus far.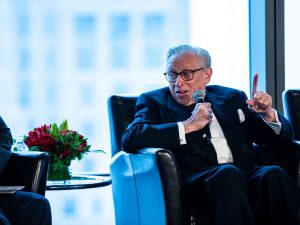 On May 22, 2018, at 3 World Trade Center in New York City, NYCxDesign hosted a panel event, moderated by Matt Kapp an award-winning film and television producer. Matt's most recent work, he wrote and co-produced 16 acres. The moderator and panelists were introduced by Dara McQuillin Chief Marketing Officer of Silverstein Properties and Downtown's Advisory Board Chairman. Panelists, Larry Silverstein of Silverstein Properties, Richard Paul of Rogers Stirk Harbour + Partners, Erik Hodgetts of IA Interior Architects, and Amanda Carroll of Gensler discussed the design of 3 World Trade Center, which will be opening June 11, the rebuilding of the World Trade Center campus, designing modern day office spaces for today's changing companies, and more.
Members of the architecture & design and real estate community attended this lively conversation with these powerhouse panelists on the 68th floor of 3 World Trade Center with New York City as the backdrop. Attendees got a first look at the new 80-story 3 World Trade Center office building that marks the fourth out of the fifth building to rise again on the World Trade Center campus.
Downtown's CEO Grace A. Capobianco and Photographer Sophie Kietzmann were in attendance. When asked what Ms. Capobianco thought of 3 World Trade, the panel and event she replied, truly magnificent, the design is modern and young, the bold red wall behind the entrance going towards the elevators makes me smile each time I see it. I was never more proud when Mr. Silverstein was asked, what makes towers 1-7-4 and 3 different? "these towers 1-7-4 and 3 have one thing in common, they are the best buildings to ever be built in America, life-saving feat, they are nothing short of extraordinary" Larry Silverstein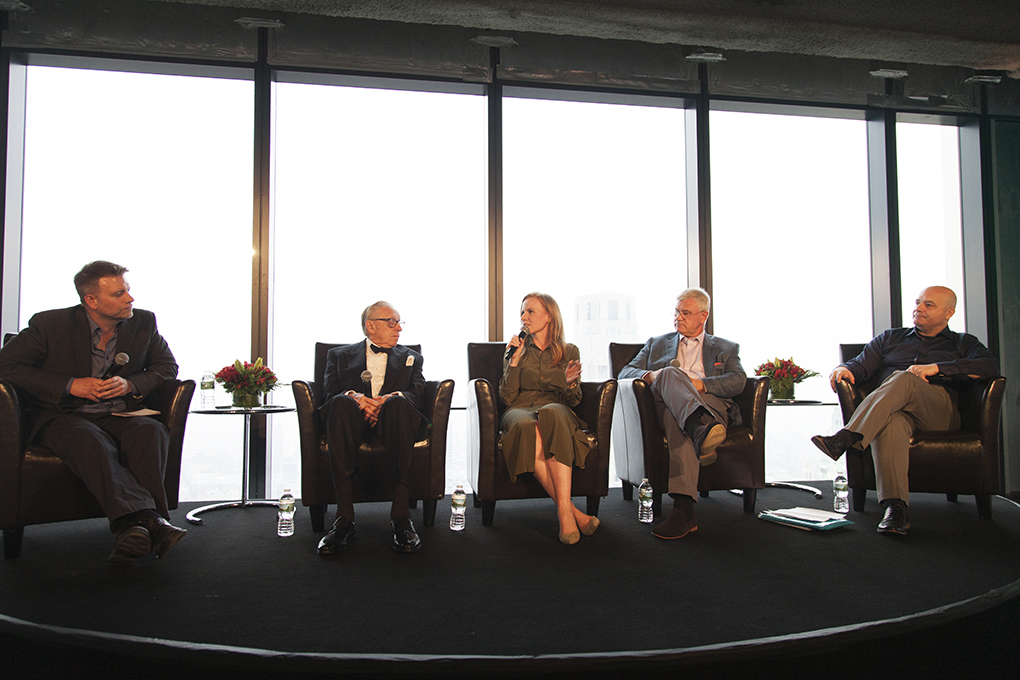 With a structure that is exposed and visible — the design for 3 World Trade Center will stand out at the center of the new WTC. The defining aspect of 3 WTC is its load-sharing system of diamond-shaped bracing, which helps to articulate the building's east-west configuration. This allows unimpeded 360-degree panoramic views of New York.
Building Facts
Opening early 2018
Architect: Rogers Stirk Harbour + Partners (Richard Rogers)
80 stories / 1,079 feet tall
2.5 million rentable square feet of space
64-foot high office lobby
150,000 square feet of retail on 5 floors
Life-safety systems far exceed NYC building code
Located at 175 Greenwich St. and bound by Greenwich, Cortlandt, Church and Dey Streets
GroupM has signed a 20-year lease for ~700,000 square feet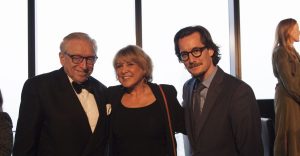 DESIGN
3 World Trade tower will consist of a reinforced concrete core with steel structure, outside the core, and clad in an external structural steel frame. Its safety systems will exceed New York City building code and Port Authority of New York and New Jersey requirements, and it will seek to achieve the LEED Gold standard for energy efficiency. The three-story-high lobby will provide visitors a "big picture window" of the Memorial park outside. Upper-level floors will straddle those beneath in a 'podium building formation, lending the tower a distinct interlocking nature and facilitating the high occupancy of the office floors. Finally, the redeveloped Cortlandt & Dey Streets that interface with 3 WTC will improve the accessibility both of the retail spaces in the building, and the WTC Transportation Hub.
ABOUT THE ARCHITECT
Richard Rogers is the recipient of the 2007 Pritzker Architecture Prize Laureate, a RIBA Gold Medal in 1985, the 1999 Thomas Jefferson Memorial Foundation Medal, and the 2000 Praemium Imperiale Prize for Architecture. Lord Rogers is the chief advisor on architecture and urbanism to the Mayor of London and was recently appointed the chair of the Greater London Authority's Design for London Advisory Group.
The first tenants will arrive end of summer 2018. Group M will make their way down from midtown to their new home 3 World Trade. We are excited to see the continued progress in our beautiful community downtown!