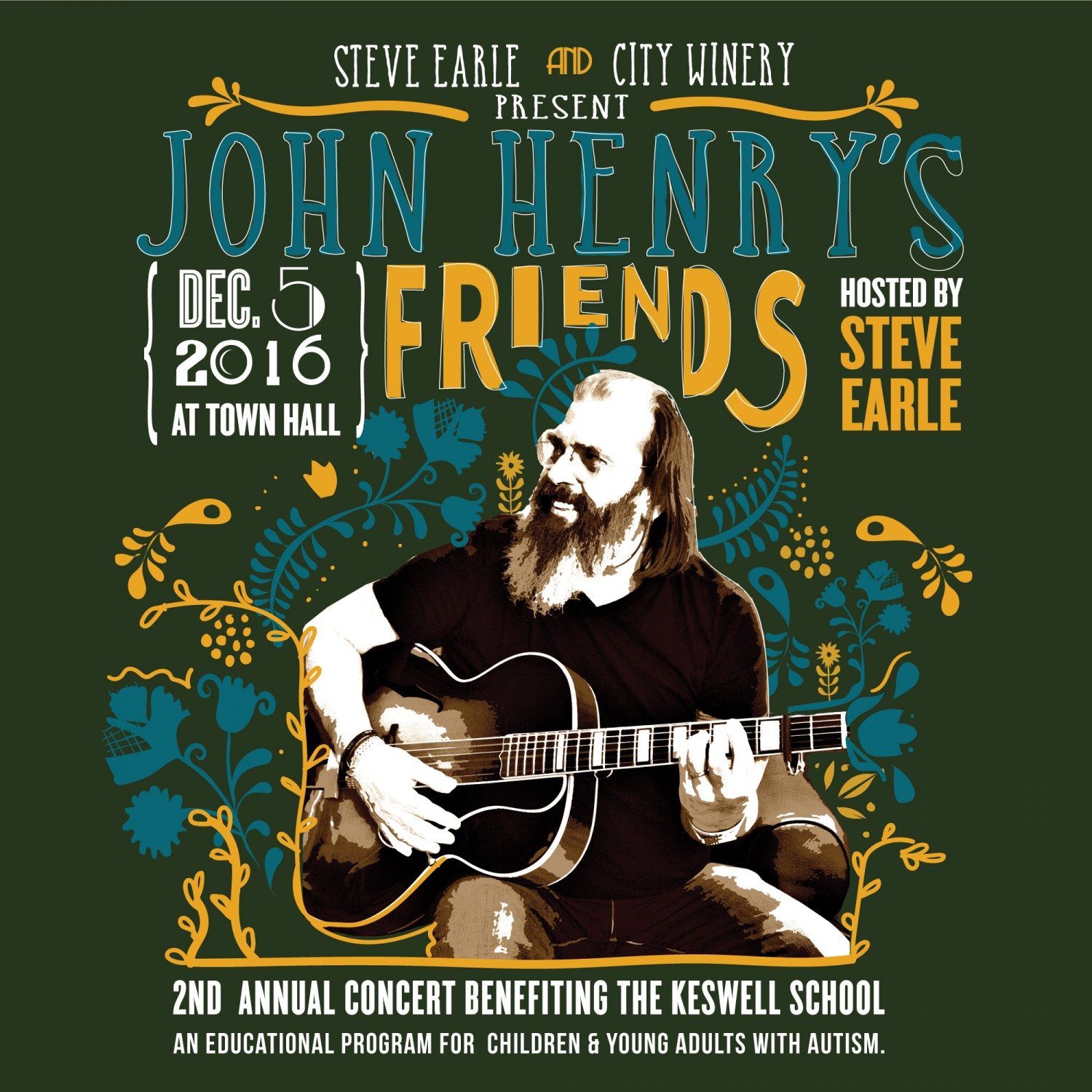 Last week, singer/songwriter Steve Earle and City Winery announced that they will be partnering on John Henry's Friends: The 2nd Annual Concert Benefitting The Keswell School, An Educational Program For Children and Young Adults with Autism.
Set for Monday, Dec. 5th at New York City's world-renowned Town Hall, the event will feature a dazzling line-up including Graham Nash, Shawn Colvin, and Steve Earle & The Dukes. Earle, who will also be hosting the event, will be performing his milestone 1986 debut album, Guitar Town, in its entirety.
All net proceeds raised by John Henry's Friends will support The Keswell School — formerly known as The McCarton School — in New York City. The Keswell School offers a year-round one-on-one educational program for children with autism, ages 3 to 18, among them Earle's own five-year-old son, John Henry. Founded on the belief that children diagnosed with autism can live full and productive lives as integrated members of their communities, the Keswell School provides individualized instruction using a multi-disciplinary model grounded in Applied Behavioral Analysis combined with speech and language therapy, motor skills training, and peer interaction.
For complete details and up to the minute information, please visit thetownhall.org. Special VIP packages are available, as including an invitation to an after-party at City Winery as well as a special rehearsal show at City Winery on Dec. 4th.
Leave a comment