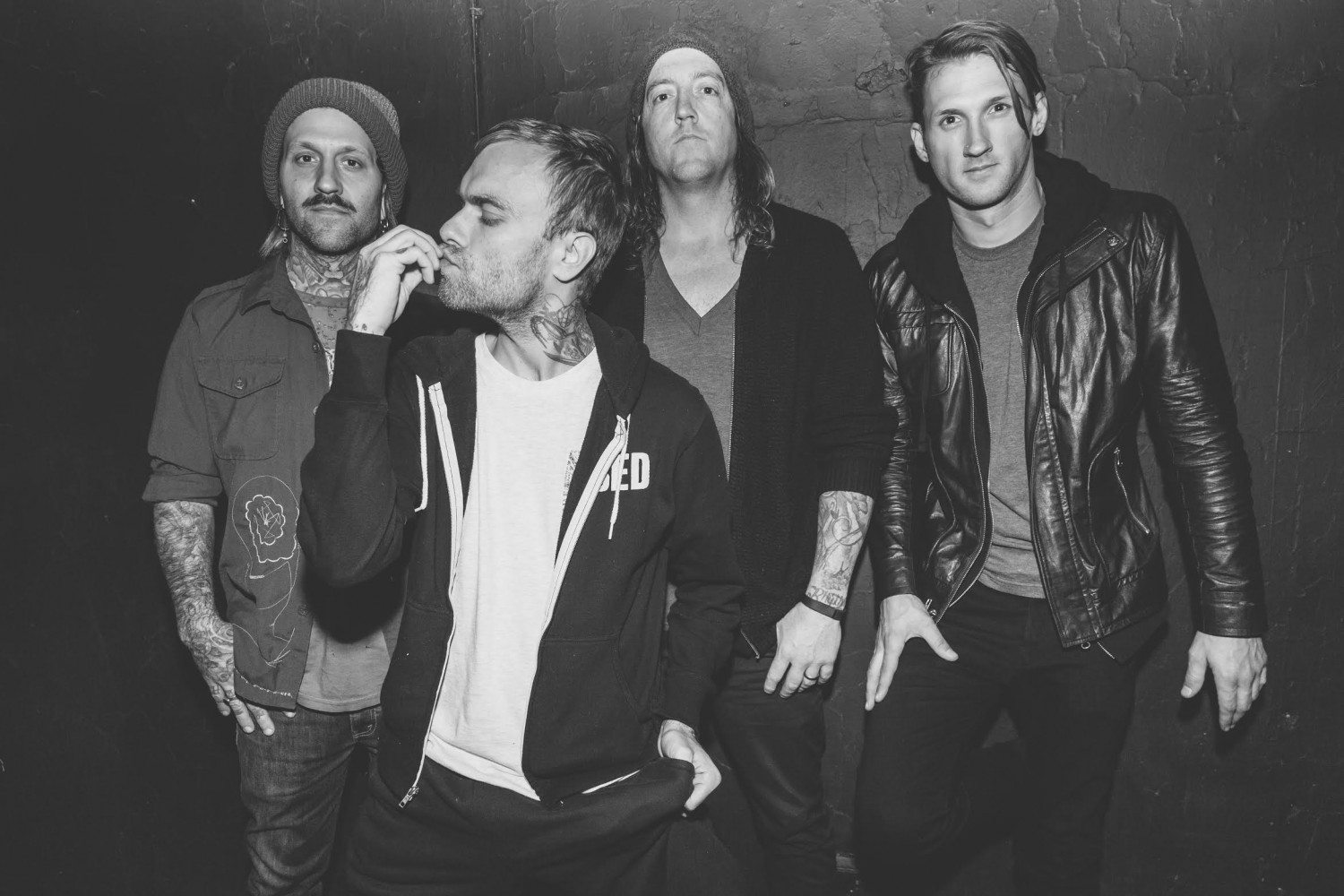 Almost 15 years since the quartet burst onto the scene with its gold-selling debut album, The Used has scored nearly a dozen chart singles in the United States. In celebration of the Utah band's beginnings, it will be undertaking a unique tour in which The Used headlines two nights in each city. On the first night, the self-titled Warner Bros. debut will be play in its entirely, while In Love And Death in spotlighted on the second night. New Yorkers will have the chance to see The Used follow this format on Apr. 26 and 27 at the Playstation Theater; The New Regime is supporting both shows.
Beyond starting a U.S. tour that month, April 2016 also brings a new CD/DVD release from The Used, titled Live And Acoustic At The Place. Including 12 songs – one of them a cover of John Lennon's "Imagine" – the live recording features the punk-inspired group in rare form, playing alongside a four-piece string quartet, a harpist, a piano player, percussion and a three-piece gospel choir. Arrangements were contributed by Hiro Goto, who over the years has worked with Stevie Wonder, Lil Wayne, John Williams, and Christian McBride.
Bassist Jeph Howard spoke to Downtown about what's ahead for The Used – which also includes vocalist Bert McCracken, drummer Dan Whitesides, and guitarist Justin Shekoski – beyond the aforementioned touring and Live title. For more info on The Used, click on over here and/or follow them on Twitter via the handle @WeAreTheUsed.
What do you wish more people knew about The Used?
Jeph Howard: I would like more people to know that we care about the planet, about the future of our planet, about the animals, and about all of us human beings. One world one love, we all need to respect this planet before it's too late.
Who was the band or musician that made you want to pick up a guitar for the first time?
J: It's different for everyone in the band, but for me there are so many bands. My dad introduced me to a lot of music growing up like Jimi Hendrix, Led Zeppelin, ZZ Top…and definitely I would say that he jump-started my love for music.
Where was the first gig you ever played in New York? What do you remember about it?
J: I'm not sure it's been a while (laughs), but I do remember a show in New York that was oversold by the promoter by 400+ people. The Fire Marshal came down to the show right before we went on and said to us, "You can't play, and you have to tell everyone that you're not playing. BUT if you say that I told you to shut the show down, you all are going to jail." (laughs) Ultimately he was trying to not have a giant riot happen, but goddamn people were pissed off at us.
What should be expected from these shows in New York?
J: Hopefully no riots, unless they are hug-related riots. We want everyone to forget about all of our other records and just focus and celebrate the first two with us. Come sing, scream and party with us.
How does a day on the road these days compare to a day on the road 10 years ago for you?
J: 10 years ago we were still trashing and breaking everything that we came into contact with. We were past the idea of "living" on a bus and we were also just past the previous years of overtouring where we didn't ever go home, and if we did, it would be for a week or two. We also just started touring with our drummer Dan, so it was a very interesting "in-between" phase for us. Now, things are incredible. When we go on tour we're all past friends, more like family, crew included. Things are very easy and relaxing now that we've all learned how to live together peacefully.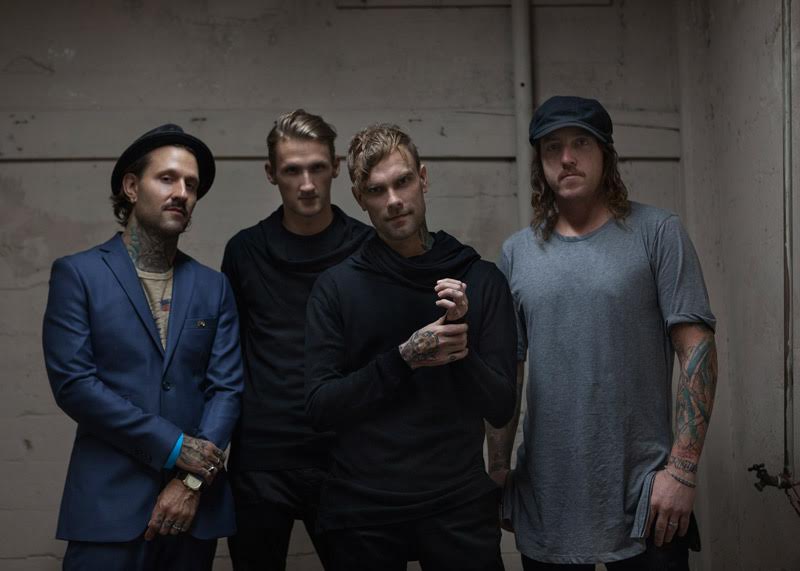 Aside from playing onstage, what's your favorite part about touring?
J: I'm vegan and I love searching for spots in each city I get to visit. Traveling is also one of my favorite things to do, so touring fits pretty well into that.
Is there anywhere you haven't yet played that you still hope to get to?
J: Yes, so many places and so many countries.
Before they were called Superdrag, that band was called The Used. Did you know that?
J: Interesting…When we started The Used back in 2000, 2001, there was a band called "Used," but that's the only band I've heard of with the same name.
After this tour wrapped, what's ahead for The Used?
J: Right now, we're in Hamburg, Germany for the first night self-titled show. After a couple more shows over here in Europe, we are headed to the U.S. to get ready for the U.S. leg. Then lots more touring until the end of the year. We also are working on some new music, which is very exciting. We will probably have some time in the beginning of next year to start recording and finish writing.
When you're not busy with your career, how do you like to spend your free time?
J: Spending as much time as possible with my wife and my two corn-smelling – organic, non-GMO — dachshunds.
Who's the best band from Utah that our readers may not know?
J: Red Bennies were one of my favorite live local bands in the late 90's. Lots of feedback and noise, which I love.
Finally, Jeph, any last words for the kids?
J: If you're a Used fan, I really wouldn't miss either of these two special shows. Sure we will come back,  but who knows when you will ever get a chance to sing some of these songs live.
-by Darren Paltrowitz
Leave a comment