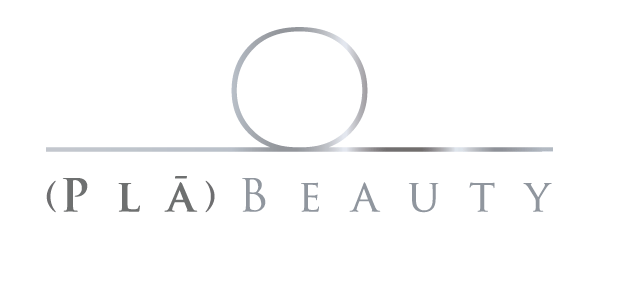 When Stephanie Bass lost her 15-day-old daughter, Bella, to an infection, it was hard to find the beauty in the situation.
But amidst the pain, Bass received the kind support from the staff at the Children's Healthcare of Atlanta; so much in fact, that despite the loss of her daughter, Bass was consumed with a desire to give back.
During this time of experimenting with philanthropies, one of Bass' best therapies was having her makeup done at Saks on 5th. It was during one of her sessions that Bass had found her solution on how to give back.
Thus beckoned in the creation of (PLĀ) Beauty. The high-fashion cosmetic line creates an impression of outer and inner beauty by donating a portion of its proceeds from each product purchased to Children's Healthcare of Atlanta.
The brand ranges from lipsticks, foundation, concealers, eye shadows and bronzers. All products are paraben-free and hypoallergenic, infused with antioxidants and hydrating properties. PLĀ Beauty aims to be eco-conscious through minimizing waste in its packaging with magnetics and refills.
The name (PLĀ) is the Merriam-Webster's pronunciation of the word "play".
Bass said her brand's message is while planning life, "play with purpose and play with giving back".
In addition to (PLĀ)'s philanthropy, Bass views her brand as an opportunity to give back to women who are facing adversity by empowering their self-esteem and confidence.
On (PLĀ)'s website, Bass states that her mission "is to have my story touch as many women as possible because as women, we all carry the weight of the world on our shoulders. Whether it is losing your child, your spouse or just yourself- we ALL have our own story."
A defining part of Bass' story is Bella, but her heartache only captures a fraction of the entrepreneur's inspiration.
Bass currently lives in Southeast Asian city of Bangkok, Thailand. From the hibiscus flowers that rest upon apartment balconies to the mangoes that fall on the roof of her car, the tropical colors surrounding Bass are translated into her products.
"I'm always guided by inspiration," Bass said. "I have one daughter holding my heart and one holding my hand. Bella is in the inspiration and I want [my current daughter] Eva to show what women can do."
Tell your own story with (PLĀ)'s selection of lipsticks and lip-glosses. Below are a few of the Downtown's staff's favorites:
Bella Glam Lip Gloss
Named after Bass' first daughter, Bella is Bass' signature color. The lip-gloss is a lightweight long-wear formula. Bella contains antioxidants and Vitamin E to improve the skin's hydration. Bass' Thailand adventures are featured in the product's mango extract, which delivers a soft scent and flavor.
Bella is a light nude-ish pink with a pearl texture.
Hero Organic Lip Gloss
Hero is inspired by mothers of children with cancer. Nourish your lips with this sheer gloss that compliments all skin tones. The vegan formula is 90 percent organic, and is chemical free, gluten free and cruelty free.
Pouty Lipstick
The pouty lipsticks are enriched with Vitamin E to maintain healthy and fresh-looking kips. Lipsticks come in hi-gloss and creamy satin textures.
Breathless (Creamy Satin)
The nude shade gives a clean finish to the lips, completing any look, regardless if it's a natural day look or complimented with a smoky eye. (Photo of lipstick shade is provided above).
Temptation (Hi-Gloss)
This bright pink suits olive and golden skin tones, and uplifts the simplest look to make a bold statement.
Purchase all of the brand's product online.
– by Nisha Stickles
*All photos are courtesy of PLĀ Beauty
Leave a comment