According to YIMBY NYC, 151 Maiden Lane will soon be home to the Marriott's tenth location in Manhattan.
Located southwest of South Street Seaport, the development will be a 520-foot, 51-story tower and will consist of two parts: a residential complex and a shorter hotel tower.
Fortis Property Group is developing the 281,000 square foot tower and enlisted architects Goldstein Hill & West to design the building. Architect Peter Poon will head the design for the Marriott portion.
Goldstein Hill & West released images for the project that show the skyscraper to have a thin, glass façade, with balconies scaling the building's exterior in a helix-like fashion.
The Marriott will consist of 33 floors and 271 rooms, while the 140,000-square foot apartment complex will have 74 residences
151 Maiden Lane is the latest addition to the soon-to-be revitalized South Street Seaport. The Howard Hughes Corporation is planning a 50-odd story building next to Pier 17, as well as 80 South St.
80 South St. could potentially dwarf 151 Maiden Lane and even be the tallest tower in the neighborhood at 1,018 feet, reports the Commercial Observer.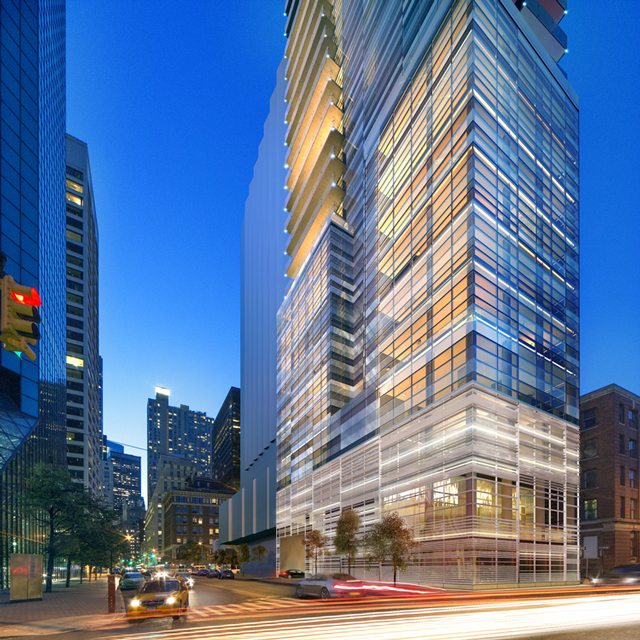 Until 80 South St.'s development, 151 Maiden Lane will be one of the most significantly visible developments in Seaport City and the East River.
-by Nisha Stickles