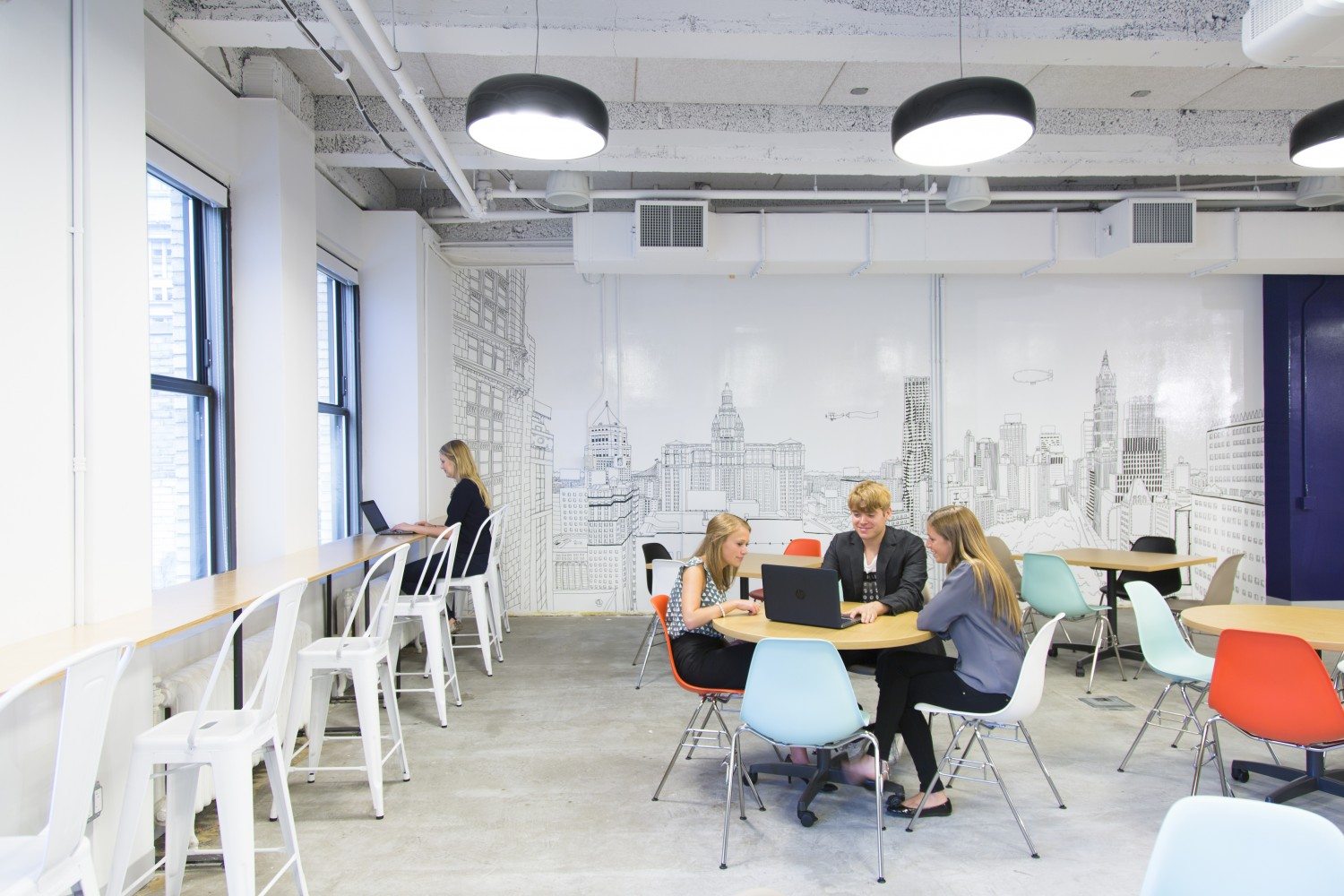 Today is the last of the three day festival #OFFSITE, which took place at the brand new Lower Manhattan HQ (LMHQ). The festival was open to the public and featured programs focused on work/ life balance and business innovation, presented by panelists from partner companies of the headquarters. For the past three days it has presented everything from a relaxing mindfulness meditation to a cocktail bash hosted by culture magazine, Mass Appeal to many informative presentations from various company officials. #OFFSITE helped to foster collaboration and inspiration among businesses in the downtown area as well as preview the headquarters to the community.
Created by The Downtown Alliance and designed by Gensler, LMHQ is located on 150 Broadway and is a 12,500 square foot space in which businesses can host events, conferences, meetings, etc. They will also be hosting a range of events that will give members a chance to network and ultimately expand their ideas and brands.
The space itself is open and atmospheric, beginning with a couch-laden lounge area and café-style seating. No more having to conduct meetings in crowded coffee shops! Down a hallway to the left are a series of conference rooms with sleek glass paneling and Lower Manhattan-themed decals. There is also a section of long communal tables, ideal for working with a laptop, and a library section with books from downtown publishing giant, Harper Collins. The various resources at the headquarters are optimal for downtown businesses to utilize while creating synergy amongst one another. It is great tool to further the Downtown Alliance's goal to advance business development in the downtown area, which will in turn improve the community for residents and visitors.
The headquarters will officially be open for members to take advantage of on July 1st. They have both individual and corporate membership rates and drop-ins are also welcome. Check out their website to learn more about the space and apply for a membership.
-by Johanna Silver