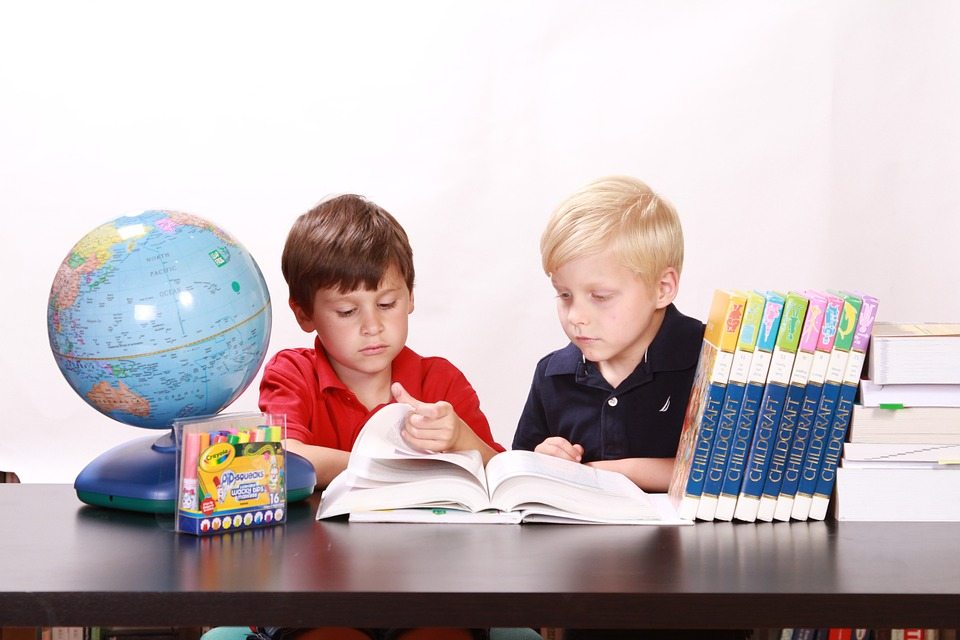 Gramercy Pediatrics is a state-of-the-art medical facility, housing the pediatric practice of Dr. Dyan Hes and her staff. Together, they provide medical care to children, teens and young adults from birth to college age. In addition to offering the full range of pediatric services, Dr. Hes also specializes in pediatric obesity.
Gramercy Pediatrics has two office locations, one located in Gramercy Park and the other location in Chelsea at 23rd and 9th Ave. Gramercy Pediatrics features four large exam rooms and an on-site laboratory, which speeds test results and makes it possible for parents to accompany their children during blood draws. The facility is completely paperless and uses eClinicalWorks, the leading software application for electronic medical records.
Dr. Hes has created an office where your child's medical visit will flow seamlessly. The office is wheelchair accessible and has stroller "parking." Dr. Hes and/or her staff are fluent in English, Spanish, Hebrew and Russian. We look forward to seeing you and meeting all of your child's medical needs. Every month we are going to have a new and exciting topic to discuss with you.
Toilet training!! Ah, the end of huge diaper bags as your constant travel buddy. No more midnight runs for diapers! No more searching for places to change your child, and no more of the dreaded upright or squirmy child diaper change! Yes, your life will become so much easier once your child is fully trained. Here are some helpful hints to make that transition as smooth as possible.
The two key points are the two P's of positivity and patience.
You child must have a positive association with this process to ensure success. Create a comfortable place for potty training. You may use a potty in your bathroom or a toilet seat insert with a bench for their feet. The bench is to ensure that your child's feet are firmly on the ground. Children become afraid that they may fall into the toilet if their feet dangle off the ground. They will feel more at ease (and more able to eliminate) when they feel grounded. Do not expect your child to sit more than a minute at first However, never force them to sit if they are not interested. Just try again later. Make the experience of sitting fun in order to motivate then to sit. Sing a song or read a book to make it enjoyable. Your goal is to make them comfortable sitting on the potty. Elimination is a bonus at first. Eventually they will figure out to eliminate when they sit. You may use targets for them to aim their pee once they are old enough to stand and pee.
Give them plenty of praise for their effort regardless of how long they sit. Make them feel proud or like a "big kid". You may even use a reward chart at first. Give them a sticker to place on a calendar or chart each time they sit. Agree with them to buy a small gift or treat them to a special event if they get 5 stickers or so over the span of a couple of days. Who doesn't love bribery?
Be patient! I cannot stress this enough. My experience has been that kids become reluctant to train when they feel rushed. They are then pressured into doing something of which they are not capable. They become anxious and then begin to withhold stooling. Hello constipation and even more resistance!
So, when should we start training? You may begin once your child acknowledges that they have something in their diaper. They will point to their diaper or even tell you that they are dirty and/or wet. That awareness is the key that they are ready. The best time to try to sit is after each time they eat. Children have a gastro-colic reflex that stimulates their need to eliminate stool. Humans often pee and stool simultaneously, so that may increase their chances of peeing successfully as well. Children often imitate their parents, so you can let them see you use the bathroom to encourage them. Watching videos such as Once Upon A Potty or Elmo's Potty Training are great, too. Finally , remember that the average age of full continence in the US is somewhere around 3 years old. Have reasonable expectations for your child! They can only develop as quickly as they are able.
Well. I hope that these are some useful tips to make potty training as successful as possible. Don't forget toilet locks on the adult toilets. They are a drowning hazard! Good luck!!
-by Dr. Daniel Wolloch
Daniel Wolloch earned his MD from Albert Einstein College of Medicine. In
1991 he completed his residency at NYU Bellevue. He then spent several years
working tirelessly with his son Zachary, who is autistic. Zachary was able
to finally attend school, and Dr Wolloch then resumed his medical career,
working for the Montefiore Medical Group and culminating in spending the
past five-plus years at Pedimedica in Teaneck New Jersey. He was voted one
of "NJ's Favorite docs" in NJ Family Magazine in 2013, and has written
several articles for Holy Name Hospital and 201 Family magazines.
"Dr. Dan" has a special interest in Developmental Pediatrics and asthma, and
is very experienced in managing medically complex patients. Creating an
atmosphere in which fun is combined with excellent care is a cornerstone of
his approach to patient care.
He enjoys skiing, pilates, the theater and walking with his wife, Valerie.