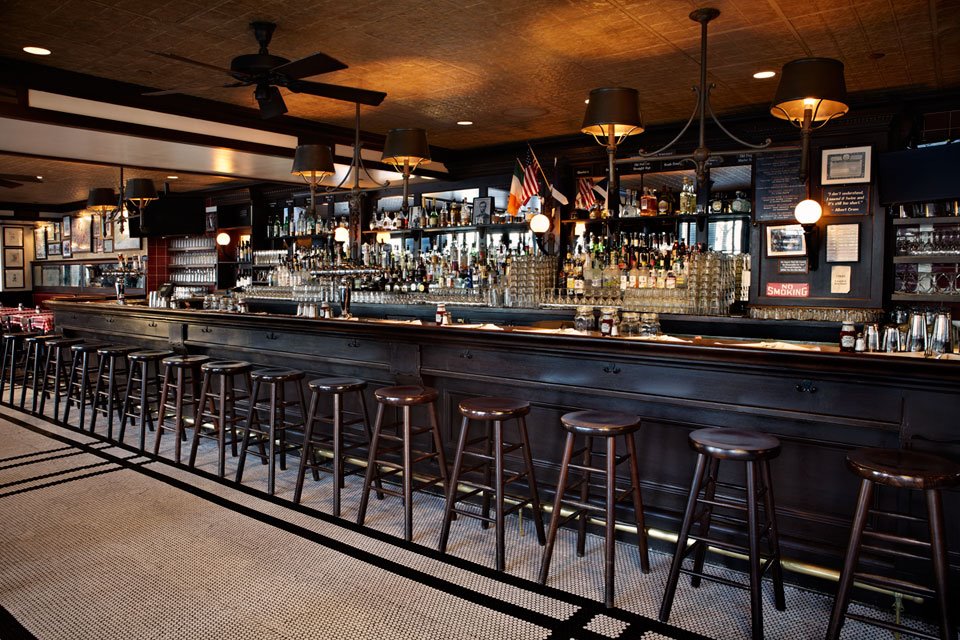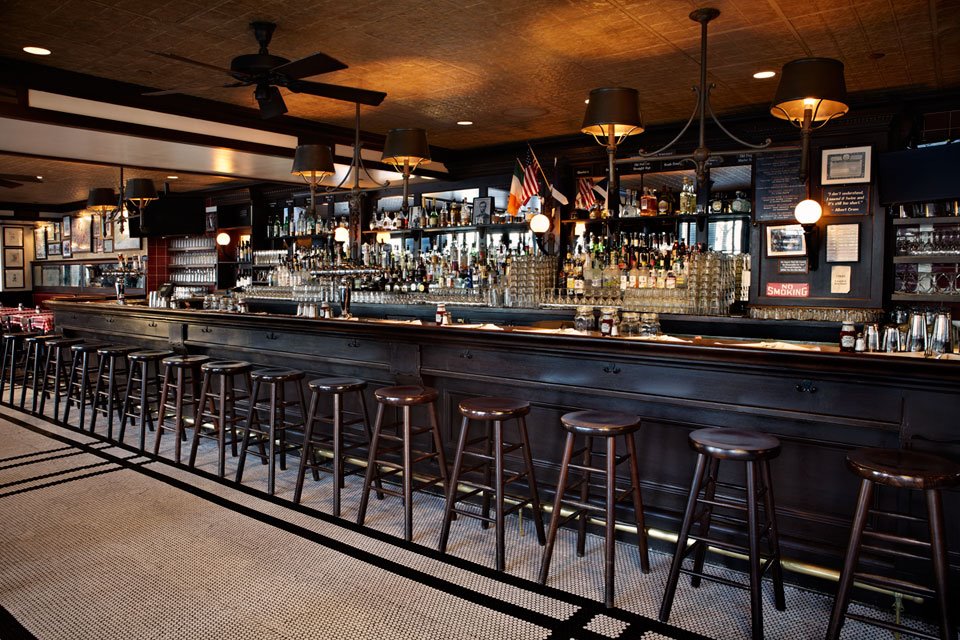 Image: P.J. Clarke's
Downtown real estate is no joke. Over the past few years Lower Manhattan has become the new hot spot for high-end retail, dining, and entertainment. P.J. Clarke's stayed ahead of the trend by moving into its Battery Park City location back in 2001. For over ten years, the iconic New York restaurant and bar has called downtown its home. But Brookfield Office Properties, the owner of the P.J. Clarke's space, is ready to move on, leading to a $40 million lawsuit currently underway in Manhattan's Supreme Court.
In the lawsuit, P.J. Clarke's has accused Brookfield of illicit attempts to boot the establishment from its Lower Manhattan location. According to the report, the conflict began in 2011 when Brookfield first asked the bar to move. When P.J. Clarke's refused to comply with the request, the bar owners claim that Brookfield began using large supply trucks and tall sidewalk sheds to block the entrance and obstruct the location's beautiful harbor view. Brookfield also started new construction which hurt the restaurant's sales with bothersome noise and unexpected power outages.
P.J. Clarke's owners blame Brookfield for a 50% decrease in revenue during the past two years. Though the lease doesn't officially end until 2020, if sales continue to fall the bar will be forced to move sooner. Brookfield Office Properties hopes to replace P.J. Clarke's with the popular French bistro, Pastis, but P.J. Clarke's isn't going down without a fight. Battery Park is just one of seven P.J. Clarke's locations, but it's the only one with a view of New York's most famed icon, the Statue of Liberty.
Who will come out on top? For now, the war wages on.
-Linda Tell