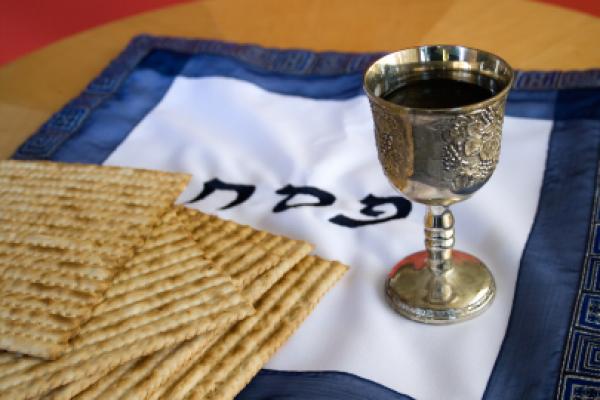 For many people Passover means family time over a wonderful dinner. But with a busy work life and the small city kitchens of New York City planning a menu, shopping for groceries and standing over a stove for several hours can be a difficult task.
Seamless is here to help! From Monday, April 25th – Friday, April 29th Seamless has paired up with three exceptional restaurants in New York City and is offering up special Passover-inspired menus for busy New Yorkers. Have the menus brought right to your door and honor tradition with a big Passover dinner without all the hassle.
Photo: Courtesy of Zomato.com
Put a fiery Cuban spin on your Passover dinner by ordering it from Coppelia. The Cuban restaurant found in Chelsea has planned a different Passover menu sure to impress and delight your guests and yourself. Start with Julian's Matzo Ball soup or try the Guacamole Con Pescado Ahumando – A chunky avocado and achiote smoked whitefish salad, then move on to a new take on brisket with the Tacos de Brisket – Chipotle braised brisket in Matzo tortillas. Take a break by brewing a pot of coffee to serve with desert – a flourless chocolate espresso cake served with raspberry sauce and chocolate guajillo sorbet salted swiss macaroon. Is your mouth watering as much as ours?
Photo: Courtesy of Yelp.com – by George C.
With two restaurants – one in NoHo and one in Boerum Hill – Mile End's Passover menu is filled with traditional favorites sure to be crowd please. Be sure to order their delicious Matzo Ball Soup or Potato latkes and from the location on Bond Street you can furthermore chose from their three dinner options: Braised brisket dinner, Kefta dinner (no pita), or BBQ chicken dinner. Mile End Delicatessen is also offering to make their sandwiches on two latkes for a different approach to a Passover meal. Whether you're looking for a big dinner with all the fix-ins or a bit more informal gathering with sandwiches, you'll be able to get it from them!
Photo: Courtesy of Yelp.com – by James G.
This Israeli inspired restaurant also in Boerum Hill is beloved for their authentic Mediterranean flavors. For Passover they've put together a menu full of classic Passover dishes. You'll find everything imaginable from Gefilte fish and Matzo Ball soup to Spring Lamb shank and Horseradish and dill crusted Salmon. Round out dinner with a sweet and refreshing Panna Cotta and lean back – there's no big cleanup. All you have to think about is enjoying leftovers for the next couple of days!
With barely having to lift a finger – other than to type in your order and open the door once the food delivery comes –  this Passover you can focus all your energy on enjoying the company of your friends and family over a stress free dinner made by professional chefs in their respective restaurants and brought to you to be enjoyed in the comforts of home.
These Passover menus are only available for delivery through Seamless.com
-by Eva Troester