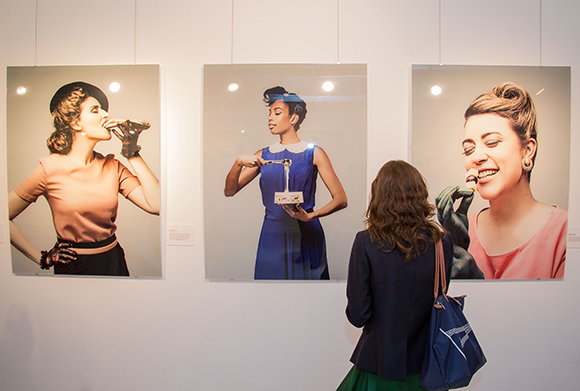 French Cheese Board (FCB), La Maison Du Fromage, has opened its first international event space in New York City at 26 W. 39th Street.
On June 30th, FCB convened a cheese and wine tasting event where French cheeses were the center of attention, including Brie, Blue De Gex and plenty others. Aside from introducing invitees to all kinds of cheeses, the event also served to promote the MAKE IT MAGNIFIQUE movement by featuring several two-minute French cheese recipes; Angelo Sosa's recipes were among those featured.
MAKE IT MAGNIFIQUE will help demonstrate to Americans (as well as to people all over the world) that French cheese can be easily incorporated into everyday meals, turning them from ordinary to some kind of wonderful.
The event also displayed photos of actresses eating cheese, as part of the Filles à Fromages (chicks who like cheese). The photos explained through creativity that cheese doesn't need to be cut out of a woman's diet for her to stay healthy.
So don't worry, lactose lovers. Keep eating all your cheesy favorites.
To find out more about The Cheeses of France you can visit FCB at frenchcheeseboard.com, or any of their trusted retailers. Dig in! 
  -Gaelle Gilles