The Battery is one of the city's oldest public parks. At the southern most tip of Manhattan, over 6 million people from around the world visit the park annually. Last night the park held a Gala to honor Bill Rudin for his 20 years of leadership. During the event, the guests got a preview of the beautiful SeaGlass Carousal that will be opening this summer. This addition isn't just meant for entertainment, it was also created to educate and inspire all who visit. The rider will sit in the fish and experience a series of 360 turns, while the fish glides up and down. By the grand opening in July, thirty fish will be a part of the carousal. Once opened, for just $5.00, you can ride and appreciate the magic of the undersea world. There will also be an entire show that visitors can enjoy for a family or date night.
Warrie Price, founder of Battery Park Conservancy (TBC), was beaming from ear to ear last night as she watched Bill Rudin's family ride the brightly colored fish at the event. She hopes that, "All New York City children will know the magic of the undersea world. Our waters are naturally dark, so this gives the child the whole simulation of a dive to the bottom of the sea, to appreciate it, to want to conserve it and to be a part of it. They become fish here, this is not riding fish, this is becoming fish, you are a fish!" Warrie also attended the event in a stunning blue sequined gown with a perfect statement necklace to tie together the whole ensemble.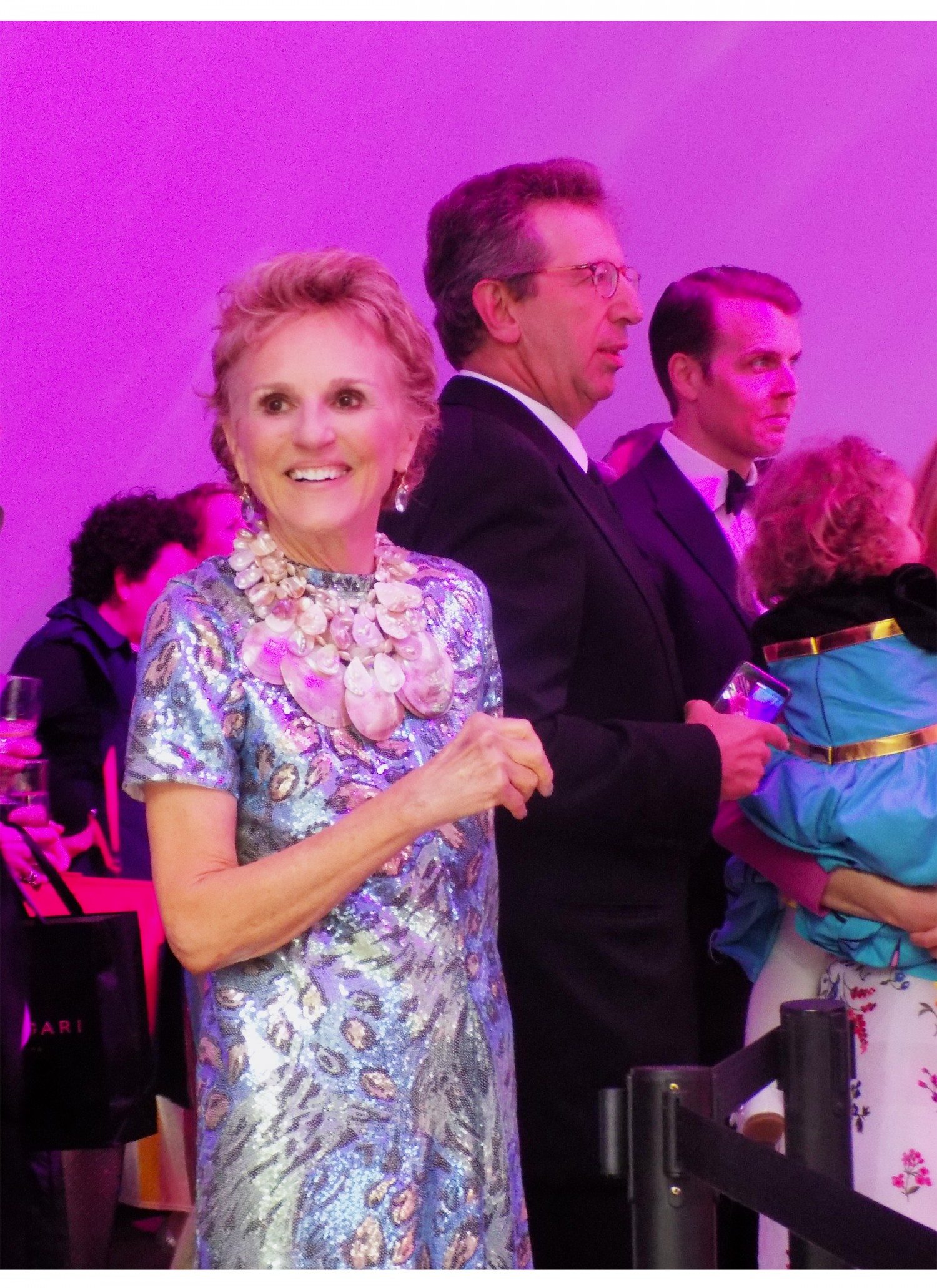 The guest of honor, Bill Rudin shared, "Being here tonight and in a few minutes watching this for the first time, and seeing my granddaughter on the carousal" was his favorite moment in his 20 years with Battery Park conservancy. It truly was an incredible site to see.
Also in attendance was Jonathan Tisch, owner of Loews Hotels. He shared, "We certainly have looked at opportunities Downtown, the area is thriving, it's booming, and our other property is uptown so it's a completely different market, and we would love to find something that would work for the Loews brand" in regards to opening a hotel Downtown below Canal street.
The event had a variety of looks from sequins, to mesh to feathers. Check out some of the best looks of the night.
[slideshow_deploy id='66957′]
*Photos courtesy of Laura Seaman 
-By Haylie Born