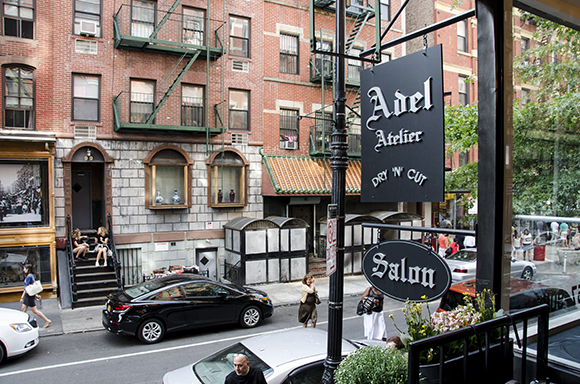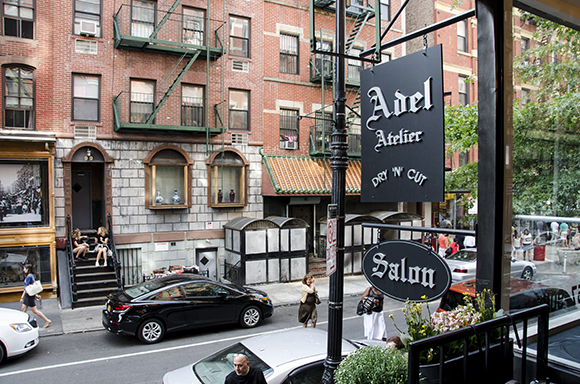 DOWNTOWN Magazine was able to catch the multitalented, French hairstylist Adel Chabbi, owner of Adel Atelier, in action prior to the second annual LES Art + Fashion Show.
The hustle and bustle of his quaint but modern hair salon kept us on our toes, watching anxiously as he coiffed the model's hair with style. His technique and flair were something we have never seen before and we were intrigued to say the least.
Upon walking in, we gazed at Adel working his magic on a model. Her hair was in a slicked side ponytail and we watched as he placed a plastic sheet on the side of her head in wonder, as he wrote the word "LOVE" in pen. He then cut out each letter creating a custom stencil for the model. Finally, we saw what he had in mind this whole time. Adel took a can of white spray paint and sprayed the word "LOVE" on the side of her head opposite of her ponytail. It was amazing to see a hairstylist being this imaginative! Yes, many hairstylists are creative, but Adel creates art and truly knows how to build hair into a masterpiece incorporating various techniques.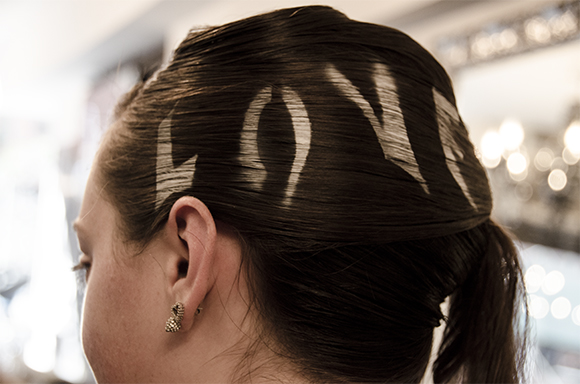 We asked him if he's always done such "crazy" hairstyles and he explained that it's not about being crazy, but more about being creative and doing something that resonates with the client. Adel likes to keep hair very natural, and that is a skill most women (and men) look for when they go to the salon, especially when it comes to coloring.
Another model walked in with Afrocentric textured hair. Adel looked and immediately said, "I want BIG hair. Just brush it out entirely from the bottom up. I want this to be huge." His partner began brushing away and the volume of her natural hair exploded. It was incredible to see what he was able to come up with without using any hair products or styling tools.
Adel's salon is located on the second floor of 96 Orchard St. in the Lower East Side. The appeal of his salon is that it is like a "secret club," which is something he prides himself in. With the various celebrities and high profile women and men who walk into the salon, he gives his clientele the privacy and intimacy they look for when getting styled.
We highly recommend going to Adel Atelier and look forward to seeing the brilliantly adroit, well-versed and welcoming stylist again!
-Irene Bogdan
Photography by Blair Kwon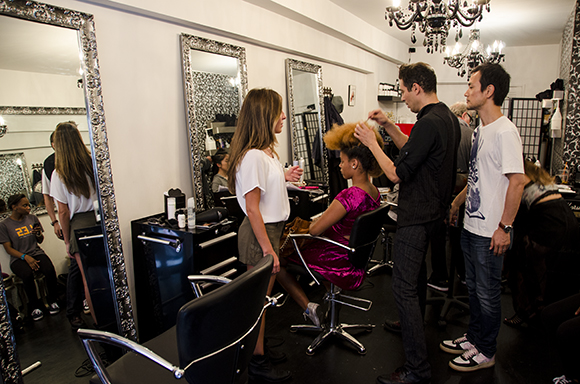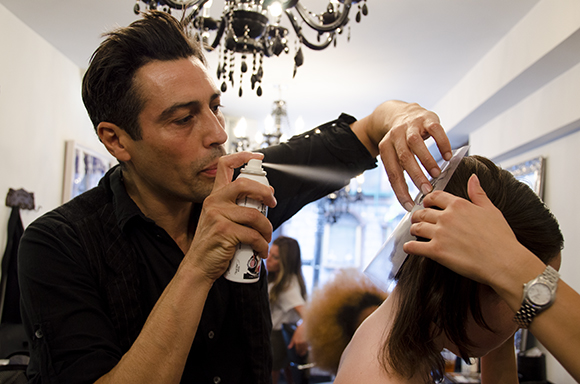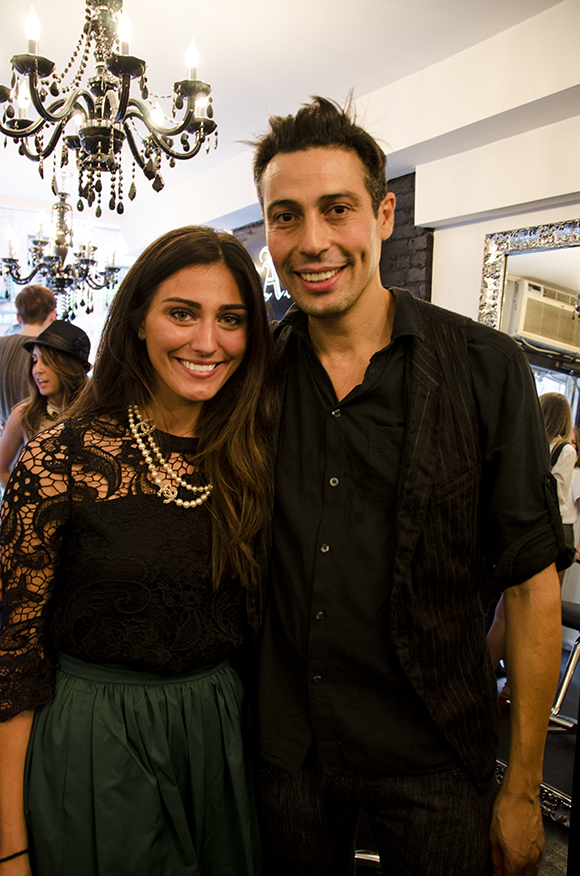 DOWNTOWN Brand Ambassador Irene Bogdan with Adel Chabbi, owner of Adel Atelier.