Silverstein Properties newest development has officially taken the title of tallest residential building in Downtown Manhattan, with 30 Park Place yesterday reaching its peak at 926 feet.
Once complete in 2016, the 82-story tower will become an important landmark among the skyscrapers of Downtown New York City, sharing a city block with Cass Gilbert's acclaimed Woolworth Building.
Designed by Robert A.M. Stern Architects, the 40-story Four Seasons Hotel will be topped by 157 luxury condominiums, ranging in price from $3.1 to $60 million for properties of 1,000 to 6,000 square feet, and one to six bedrooms.
The full service building, now 60% sold, offers sweeping 360-degree views of the New York City skyline. North facing views to the Empire State Building and midtown are largely protected due to the building's location in TriBeCa's historic district.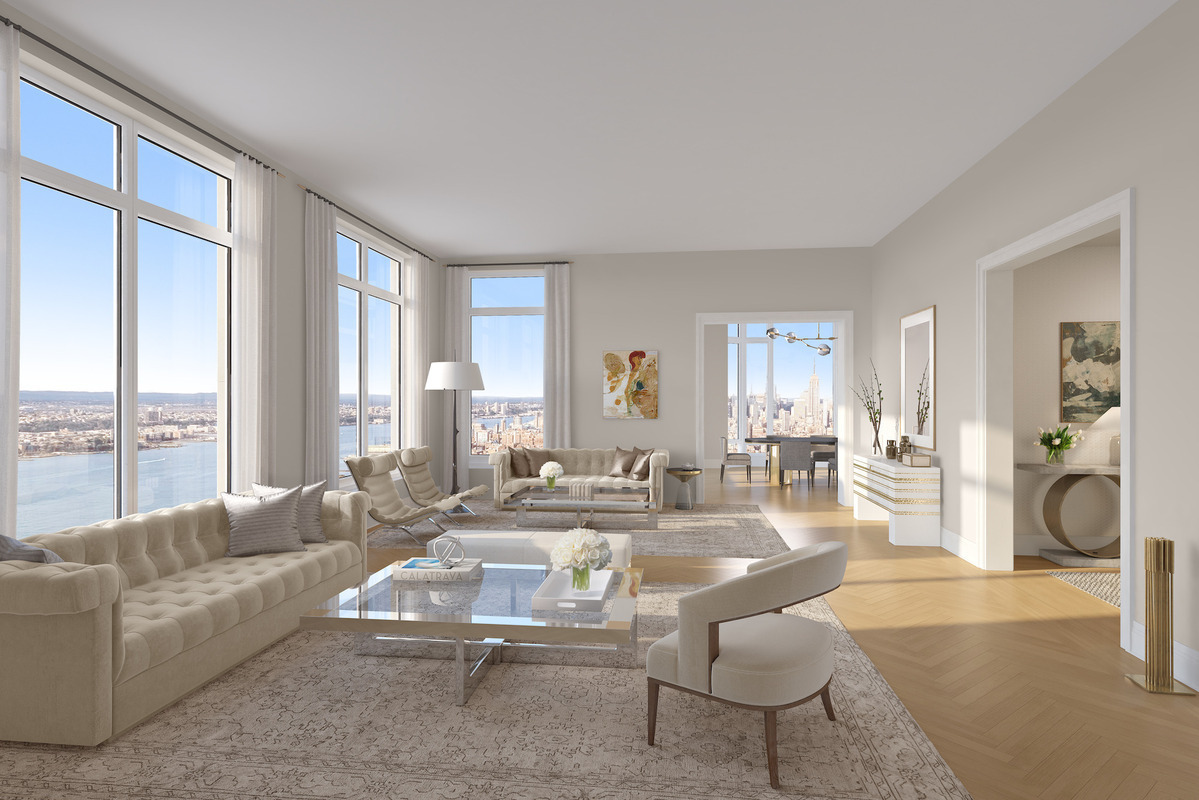 Developer Larry Silverstein, who is also behind the development of several World Trade Center buildings, says 30 Park Place will be the top hotel and condominium building in TriBeCa once it opens in spring next year.
The full service building managed by Four Seasons will offer residents the same five star service and amenities as hotel guests.
The hotel entrance on Barclay Street will invite visitors to enjoy four floors of lobbies, lounges, restaurants, and amenities including a pool, spa, and state-of-the-art fitness center.
Residents have access to a private entrance at 30 Park Place, with the 38th floor of the building dedicated to private residential amenities including a yoga studio, screening room, children's play room, and vaulted conservatory.
A budget of $6 million will buy an almost 2,000 square foot south-east facing 3 bedroom/3 bathroom condo on the 68th floor.
The developer states that 30 Park Place represents Silverstein Properties commitment to Downtown Manhattan by bringing the five-star lifestyle of the first Four Seasons Hotel and Private Residences to the area.
– By Lizzie Crittenden